First,please make sure that all control boxes are plugged in and switched off. There is no USB cable connected to any of the control boxes at this time.
Then switch on one of the control box switches and connect it without the USB cable. Open the MacOS program of WeMacro and select the Bluetooth connection method, select the "HC-08" device in the program and click on Connect.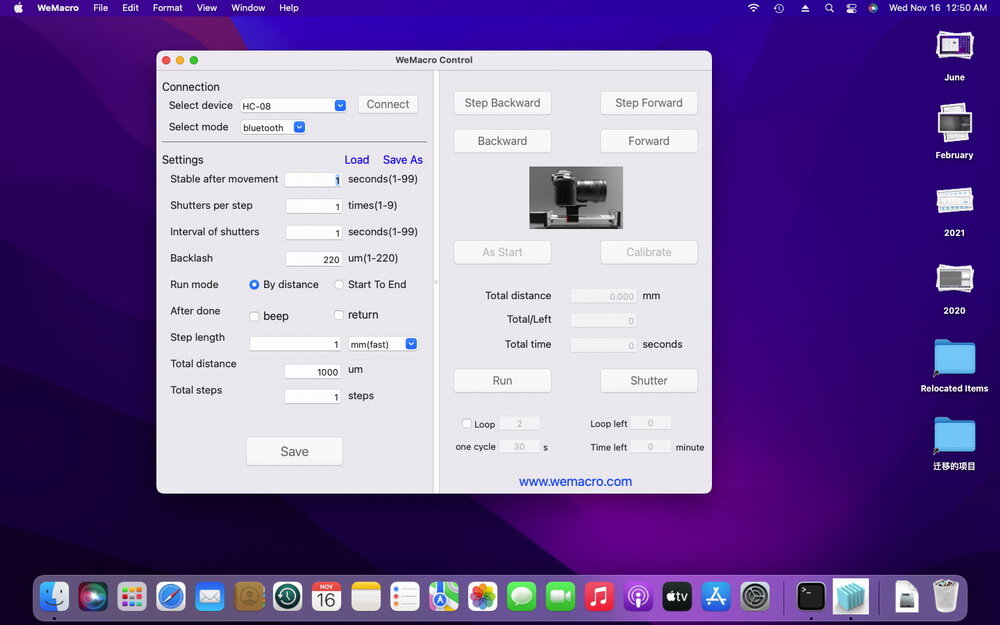 Press"Save"and control the first rail to move or take picture.
Then power on the second controller and connect this controller to the Mac computer using the USB cable.
Then go through the "Finder", find "Application", find WeMacro and right click on it. Click on "Show package content".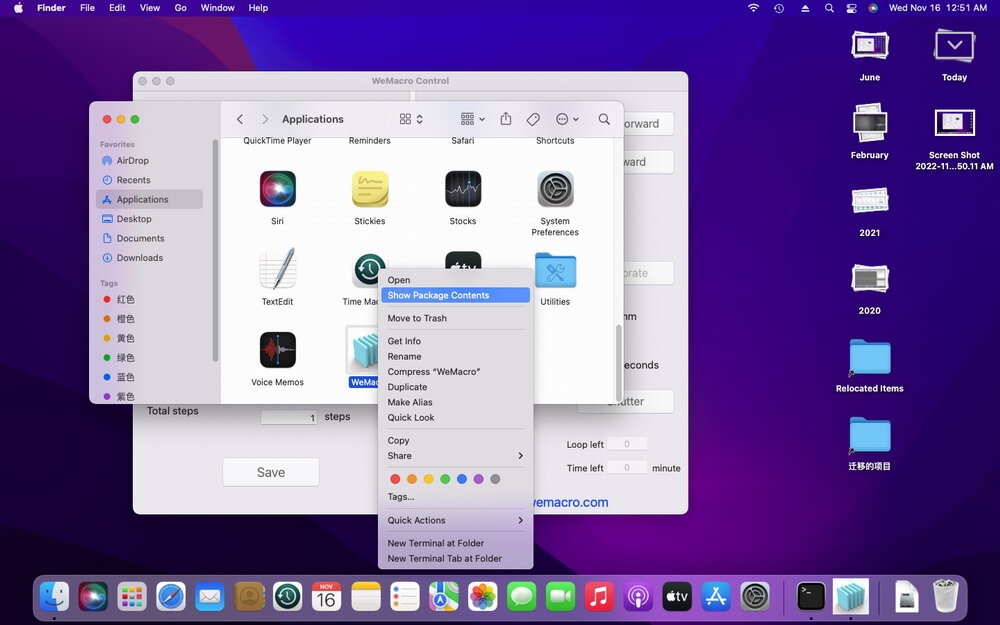 You will see the following, select MacOS and double click "MacOS"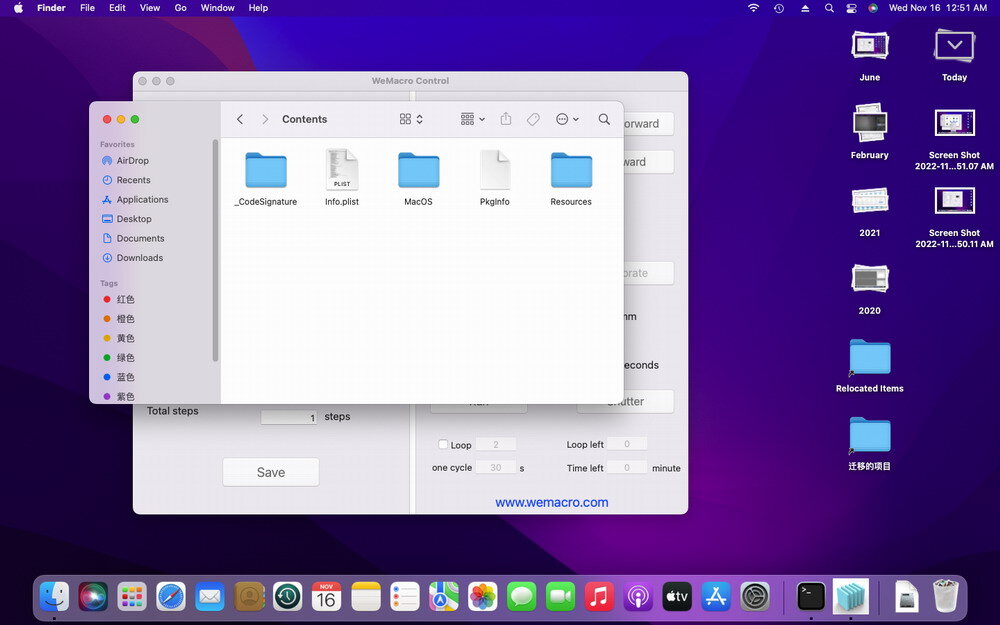 You will then see an icon with the name WeMacro. Double click on it to open a second WeMacro application.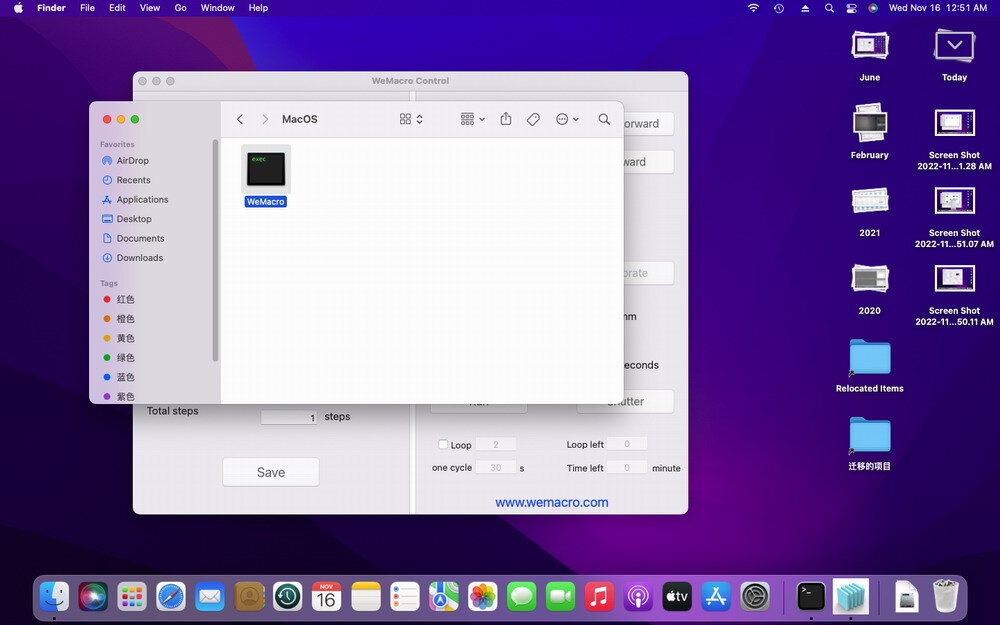 A terminal window will also be displayed, please do not close the terminal window.
In the second WeMacro application that opens, select the USB connection, select the device, click on Connect and then click on "Save" to complete the connection of the second device.