In most cases, MacOS has integrated chip driver, no need to install it separately.This article takes MacOS12.4 as an example to demonstrate how to install the driver. This method is only used in some special cases. Please be careful not to install the D2XX helper driver under any circumstances.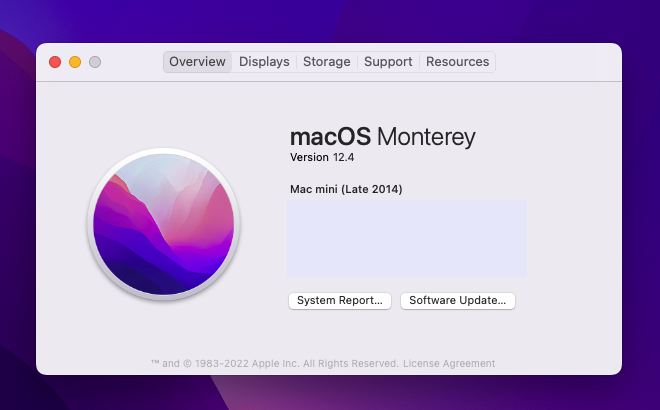 Please download the driver file indicated in the following figure from this webpage. (https://ftdichip.com/drivers/vcp-drivers/) 1.5.0 DMG file.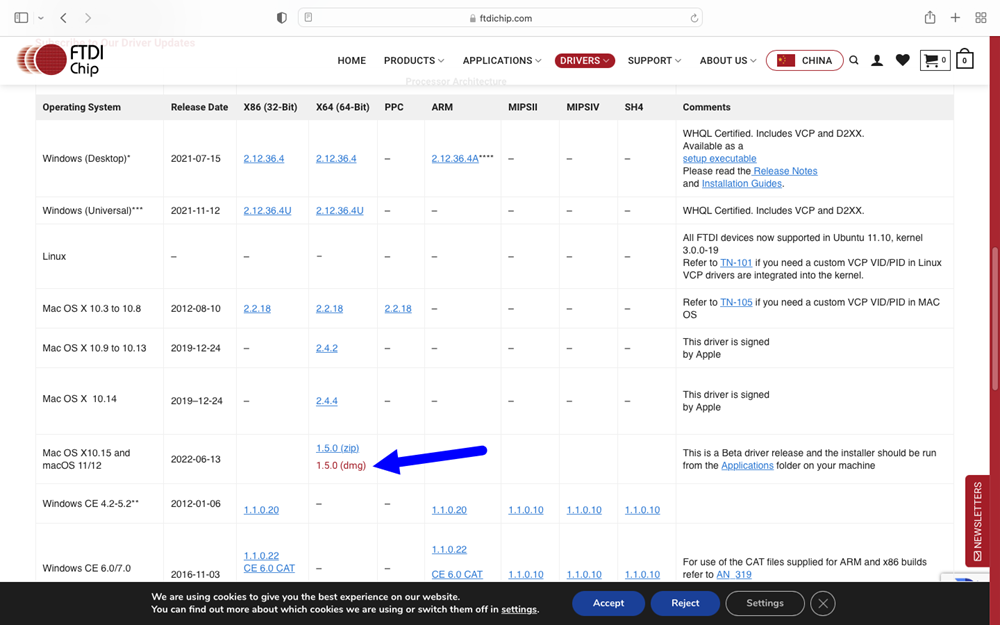 Double click the file you download and move this file to the application directory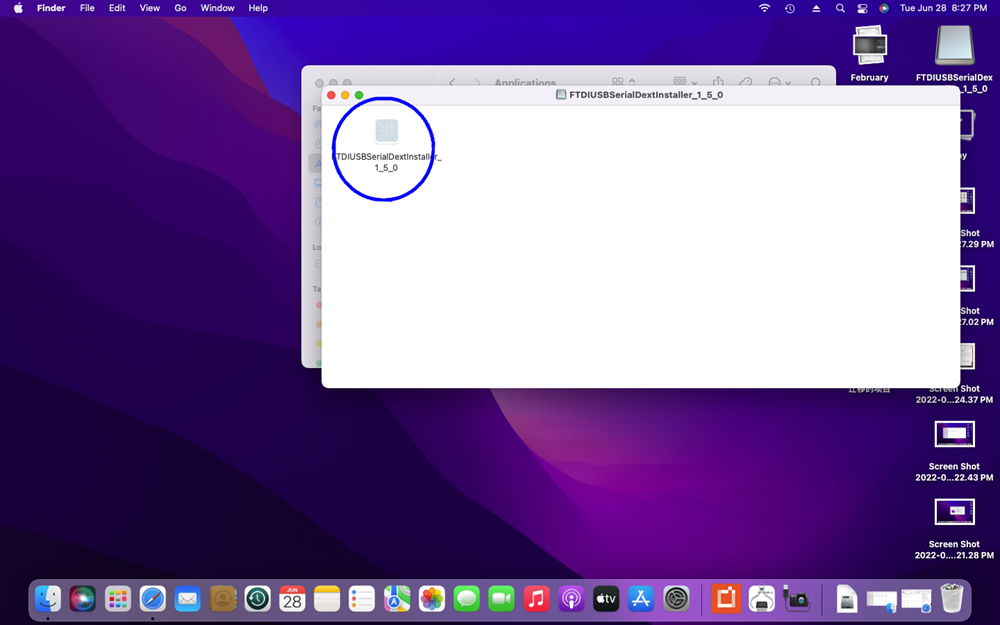 Drag this file to the application directory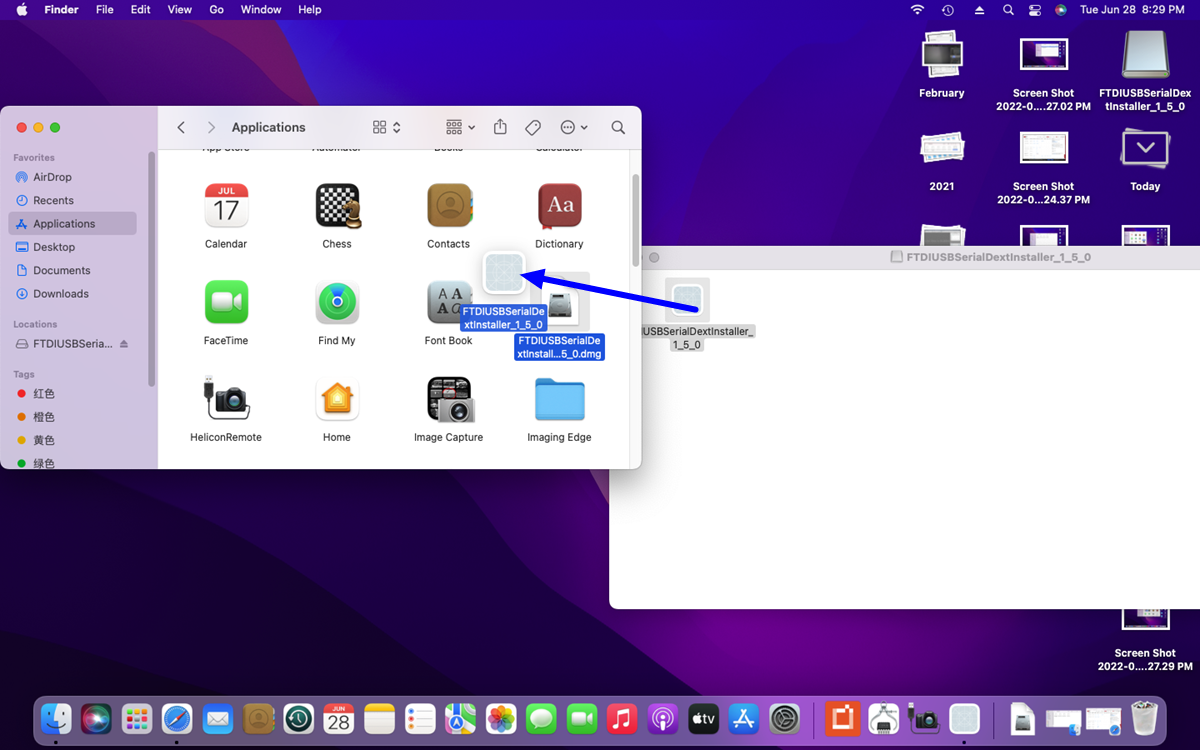 Doule click this file in application directory,you will get a popup prompt as below.Click "Open"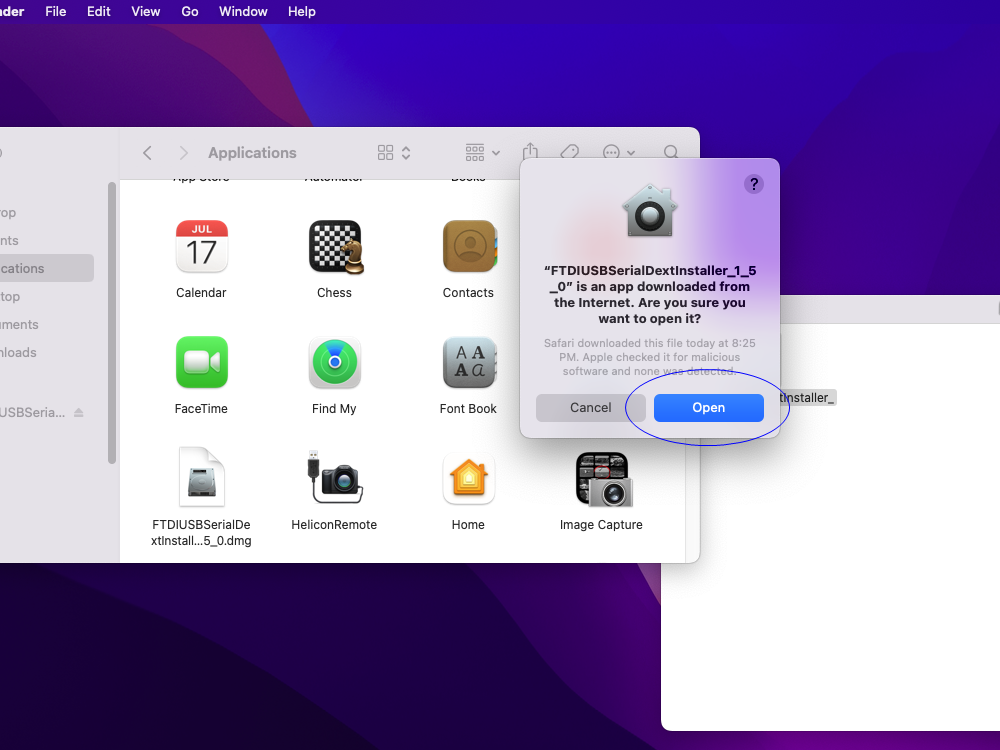 After you click "Open", the following interface will appear, click "Install" and then click "Open security Preference"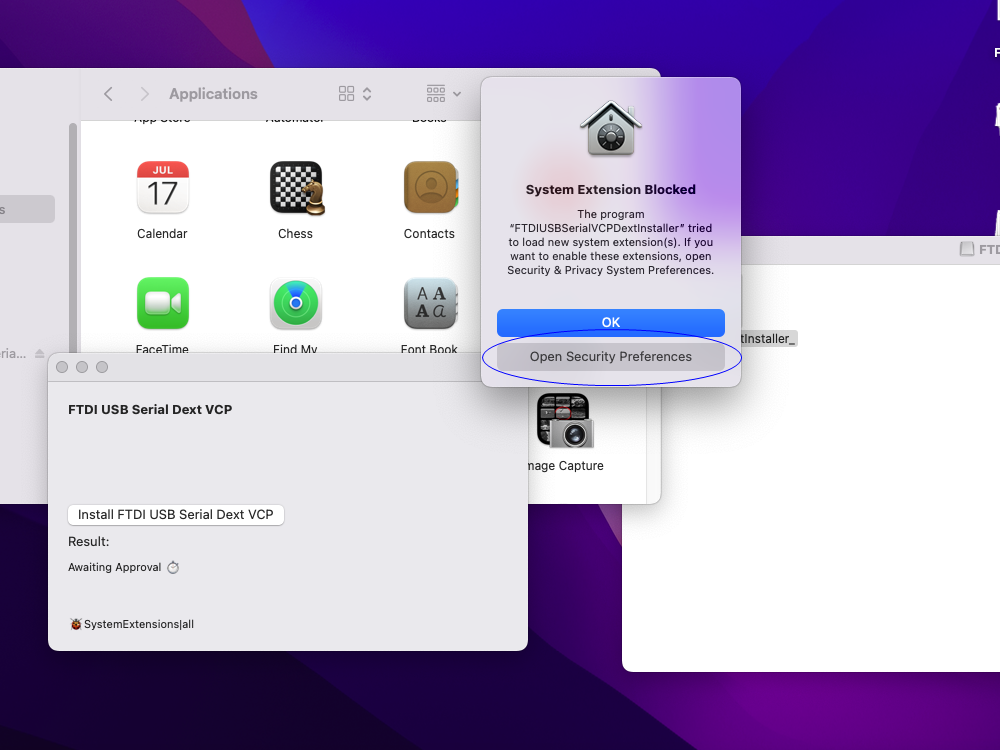 Click the lock button pointed by the arrow to unlock it.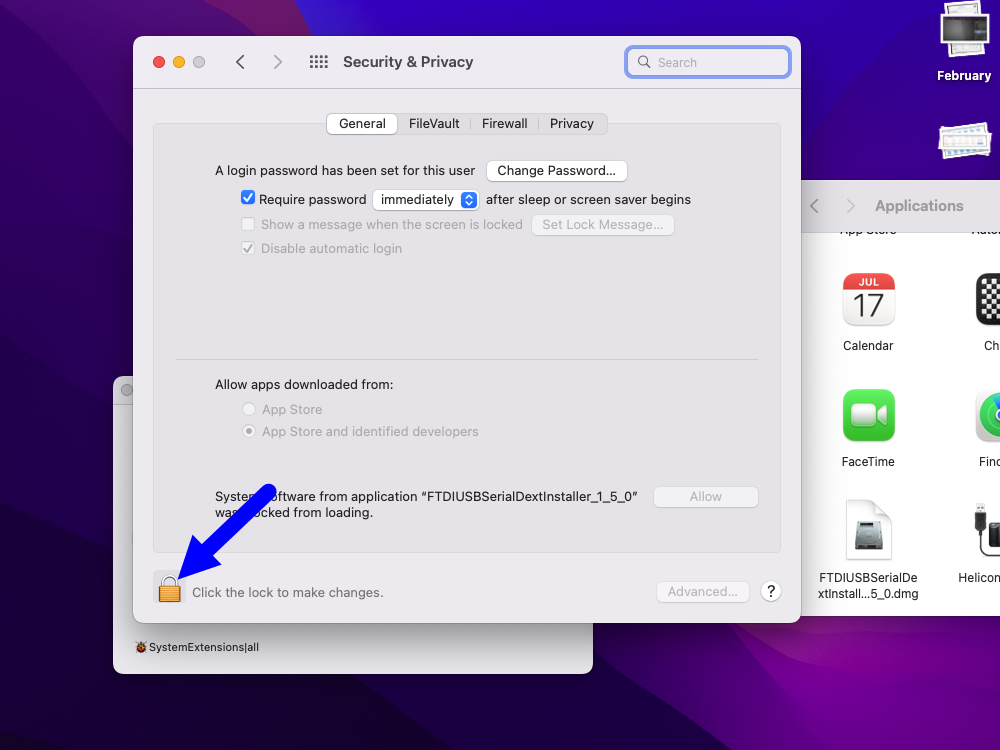 Click "Allow" on this page after unlocking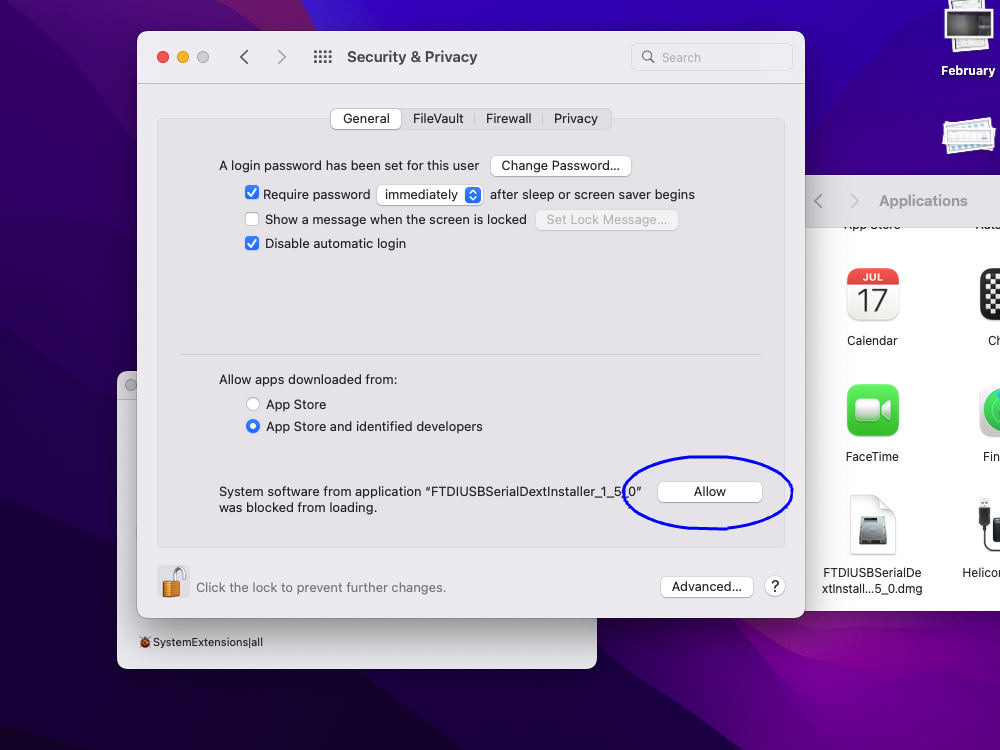 Next, it will show that the driver installation was successful.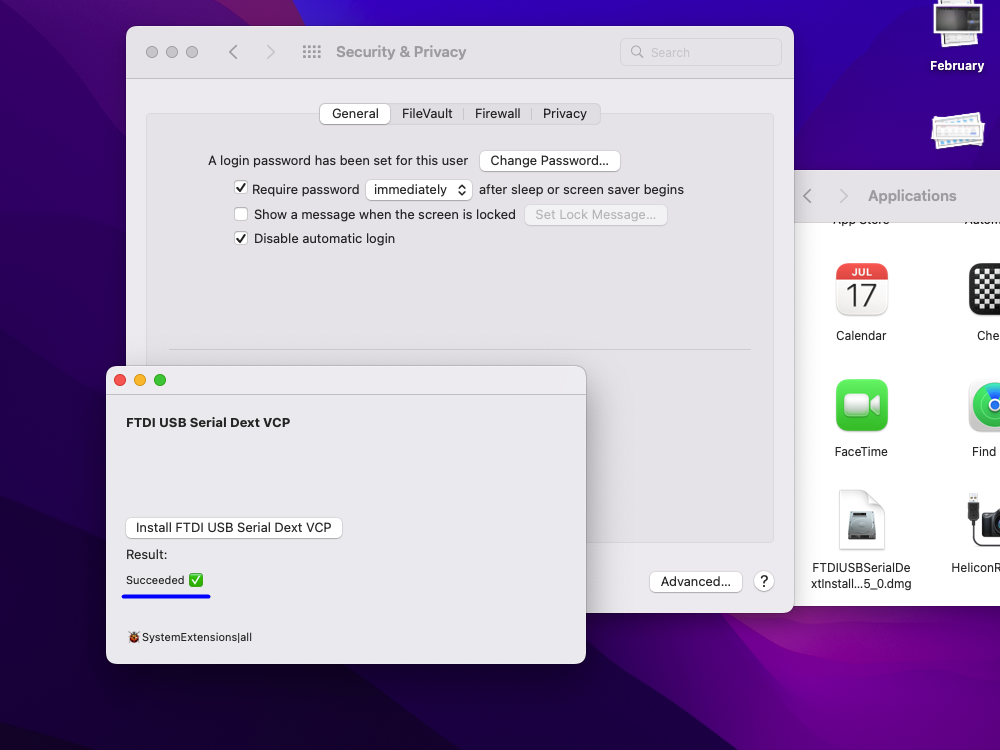 If you have run the wemacro program before, exit first. After turning it on again, you will see the device in the drop down list