Install the clamp, 50 mm long screw ,thick washer set as below.Fasten the 50 mm long screw with the silver 3/16 allen wrench.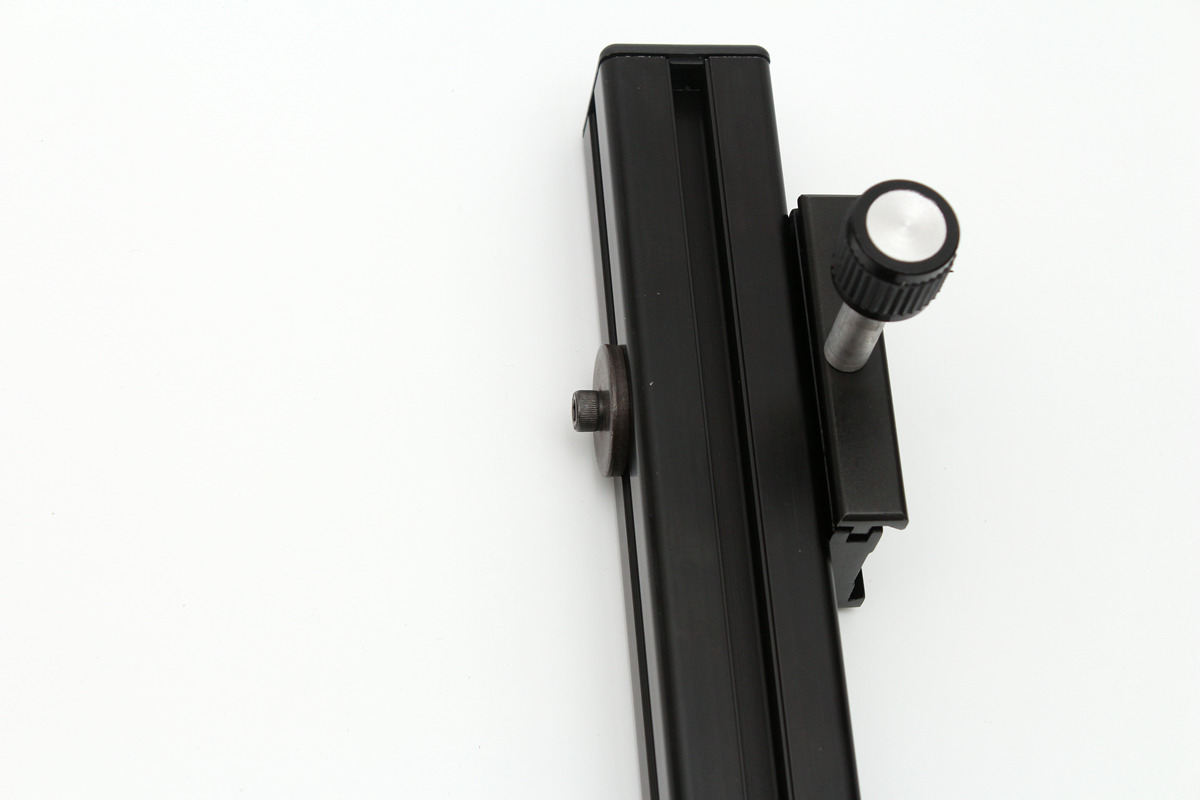 Remove the safety screw on the clamp.There is a small allen  wrench in the clamp pack  to remove the safety screw.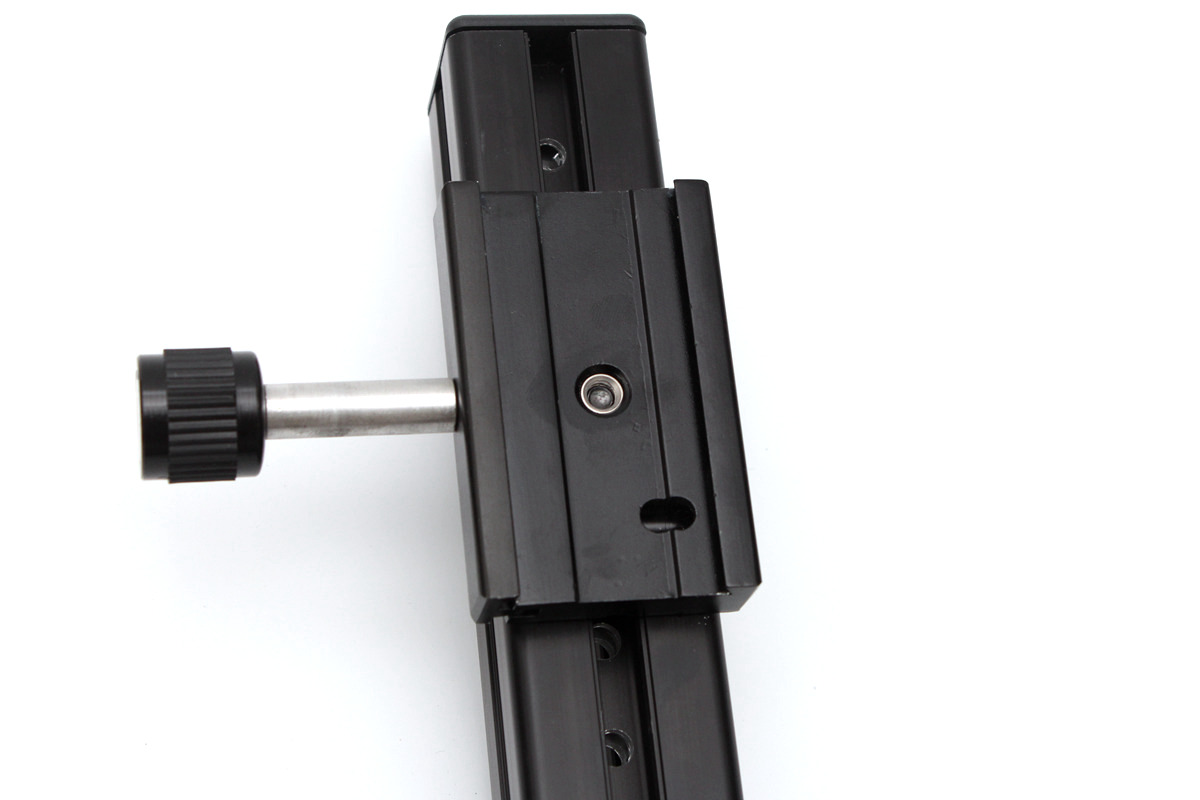 Install the footpads ,  and adjust them in same height.Make sure that the base do not shake when you use hand to press it.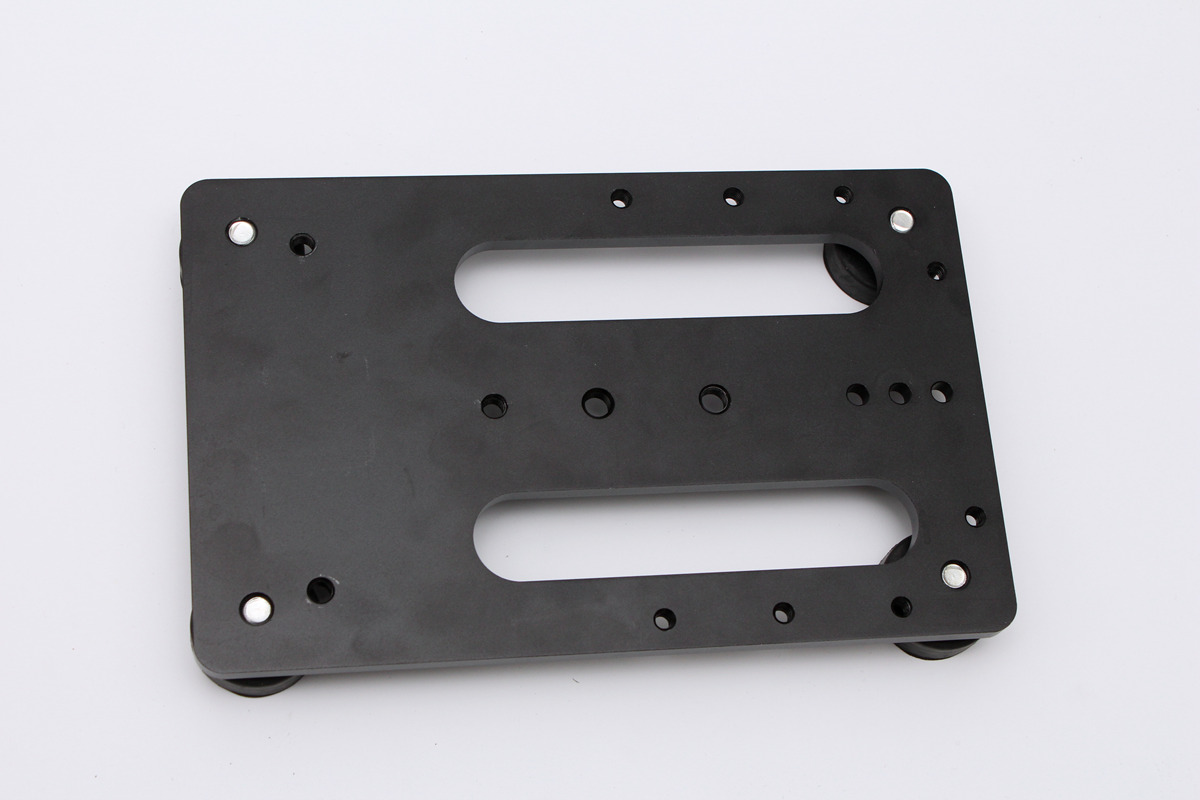 Prepare the corner connector and pillar as below.Do not completely tight them.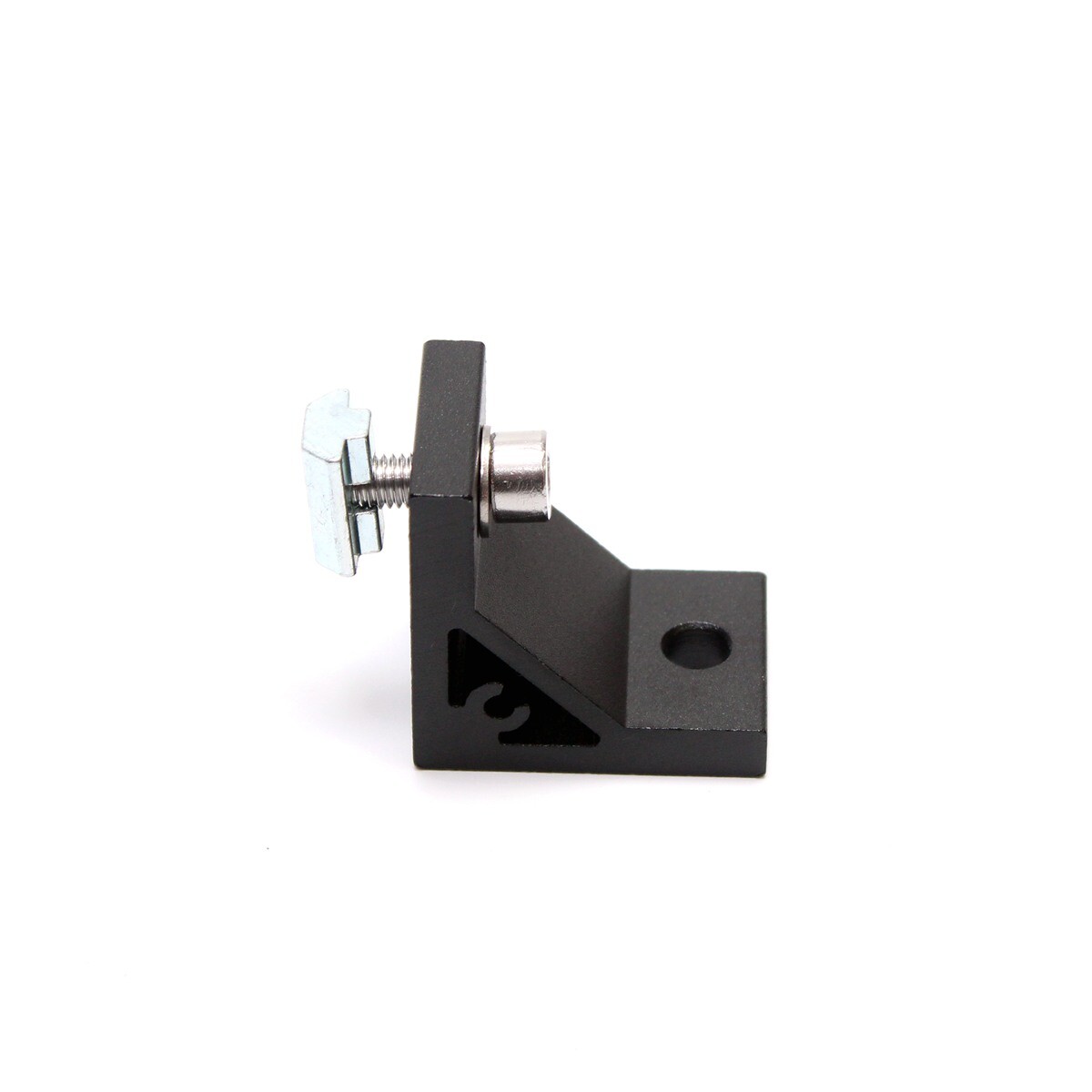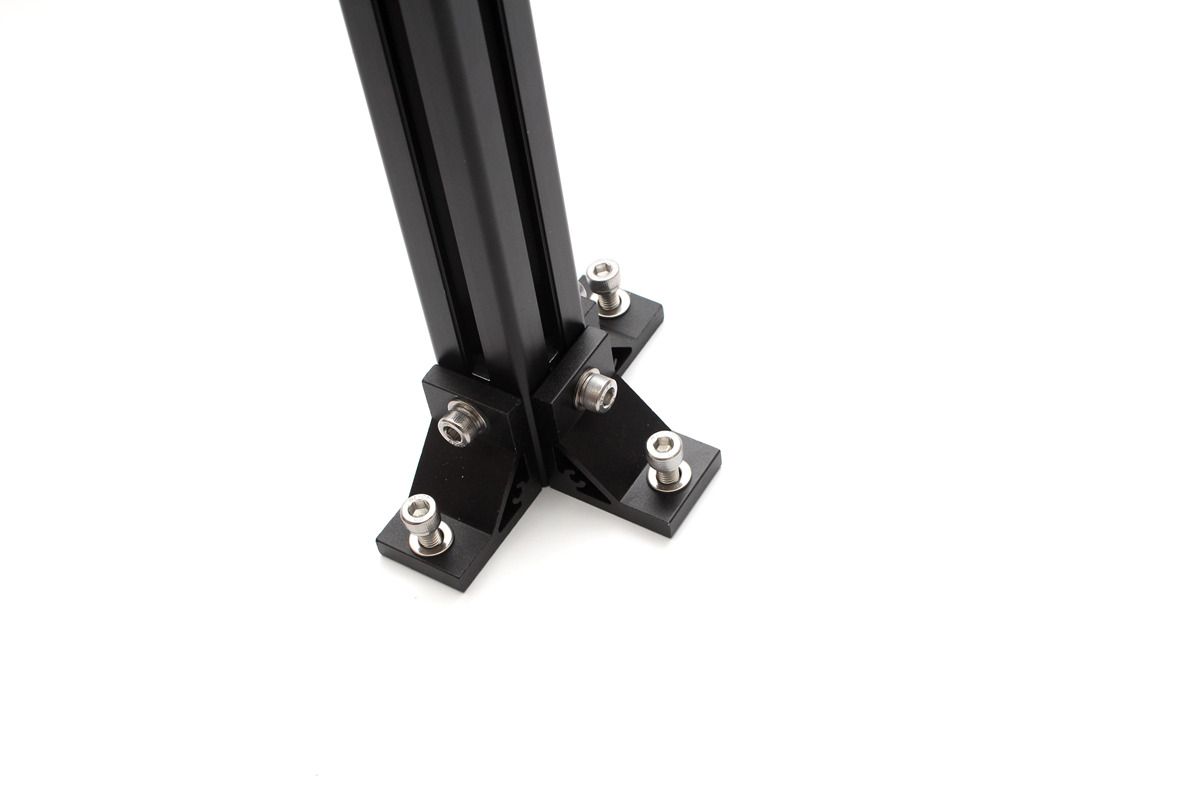 Fasten them on the base.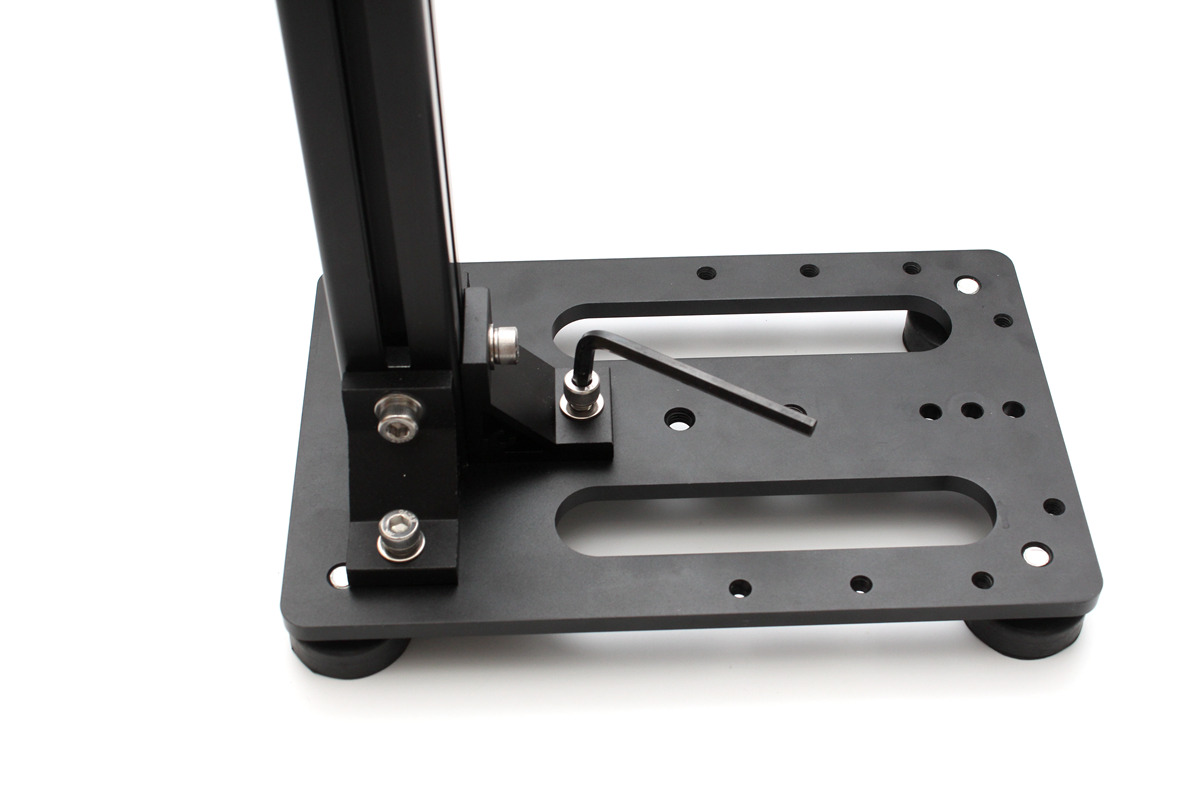 Please notice that the pillar should touch the base.(Arrow position)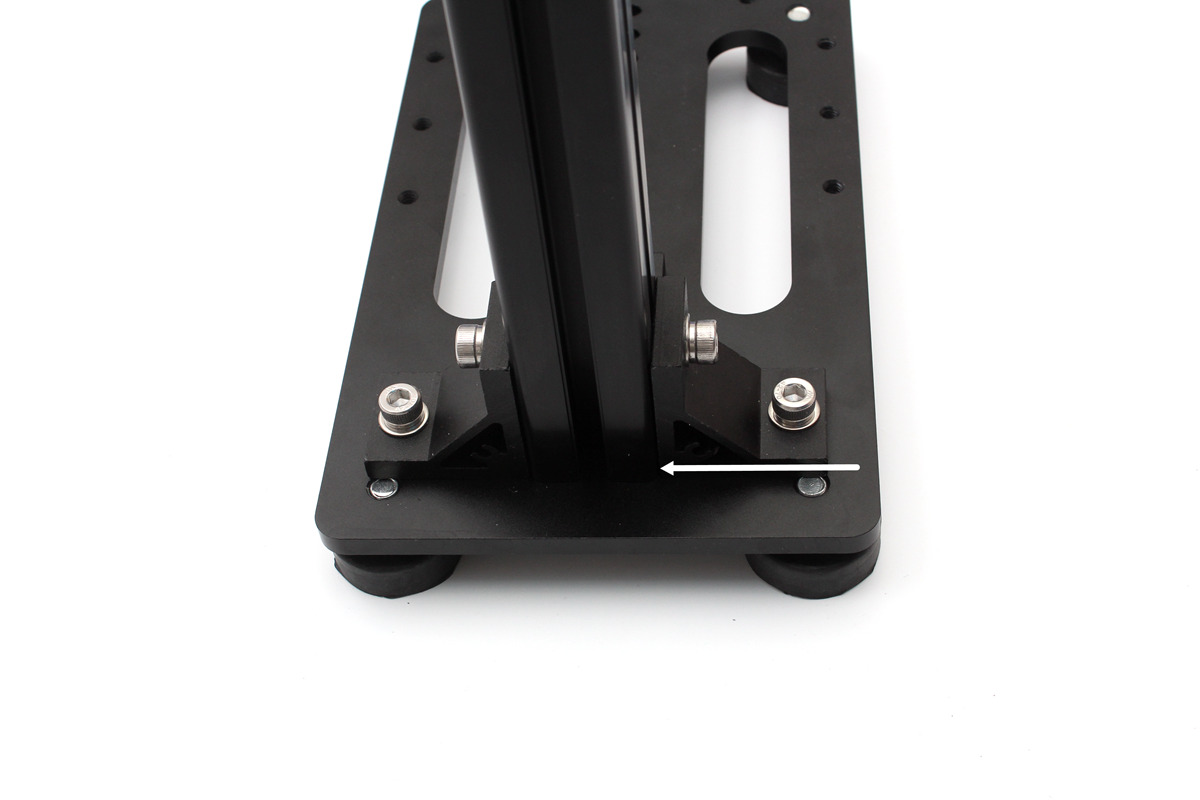 Use 17mm 1/4 inch screw to install the "4 Way Macro Focus Rail Slider" in the position as below.There are three positions can be used in the picture.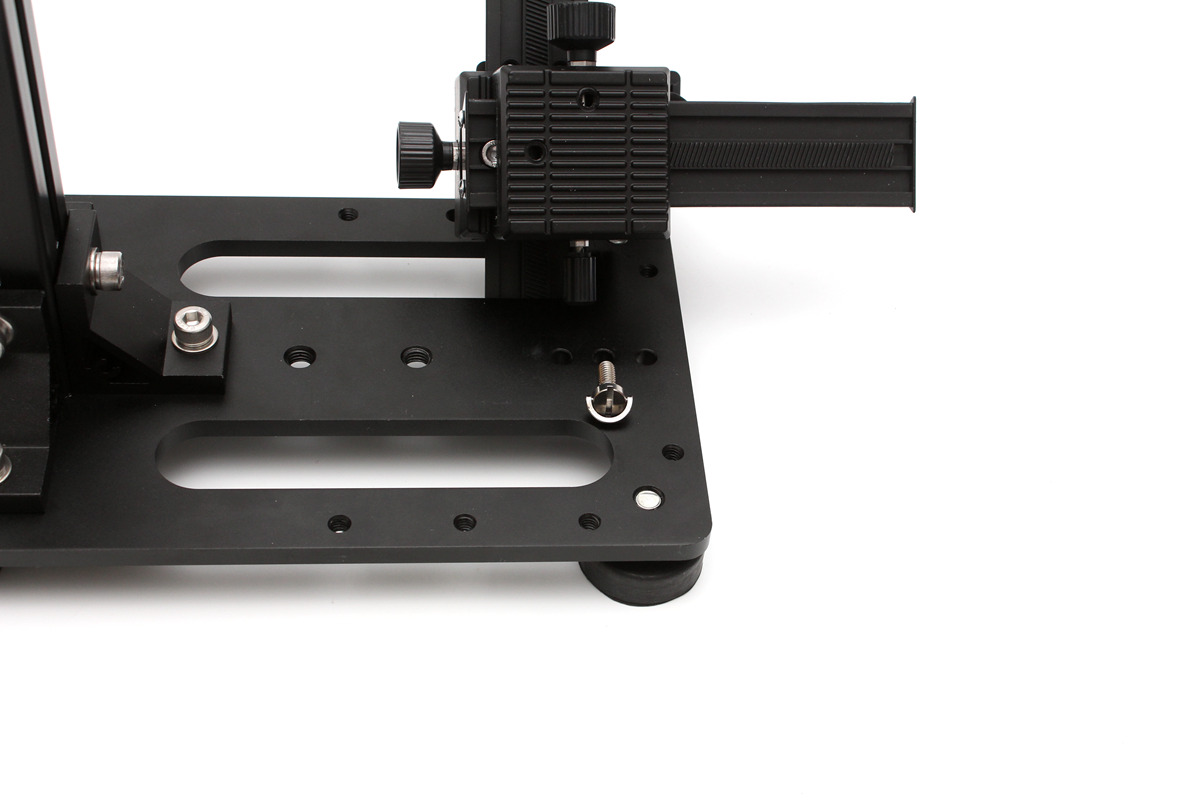 As below,fasten it.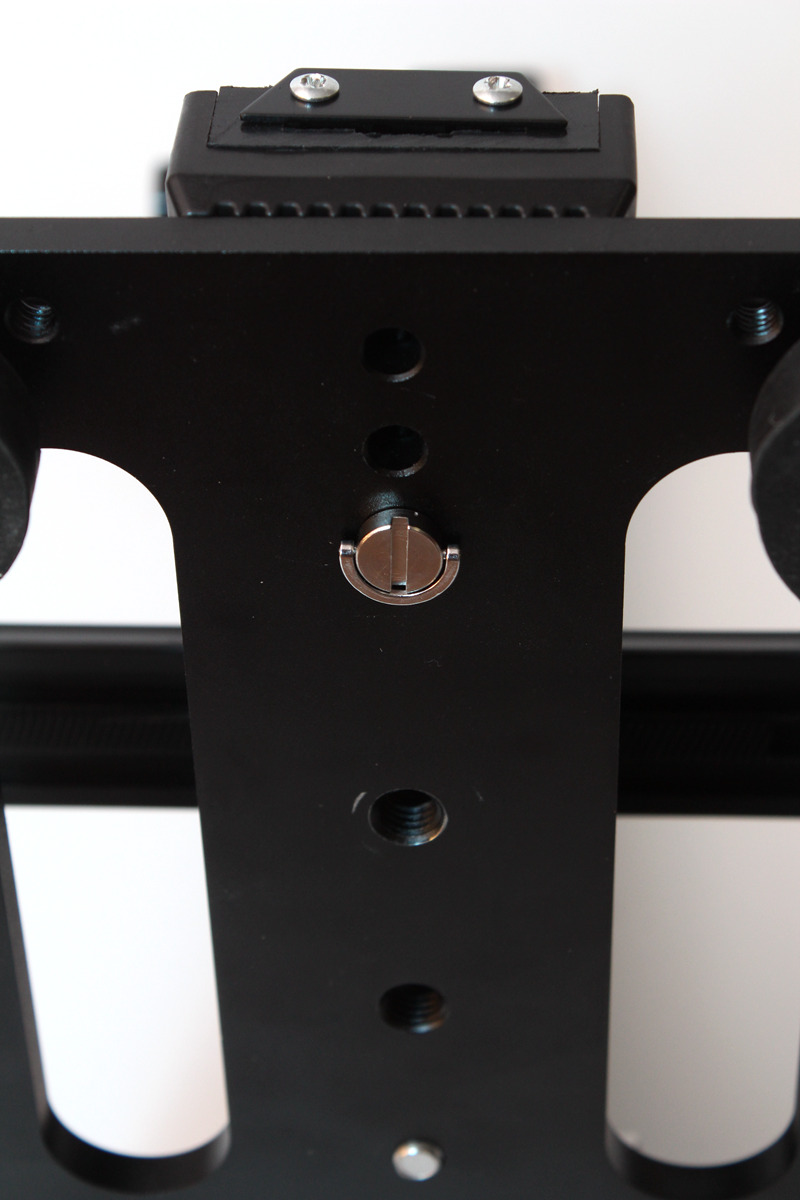 Use the nut on the" Specimen holder" ,the nut is not included in Vertical stand package.It go with the rail package.Or can be ordered separately.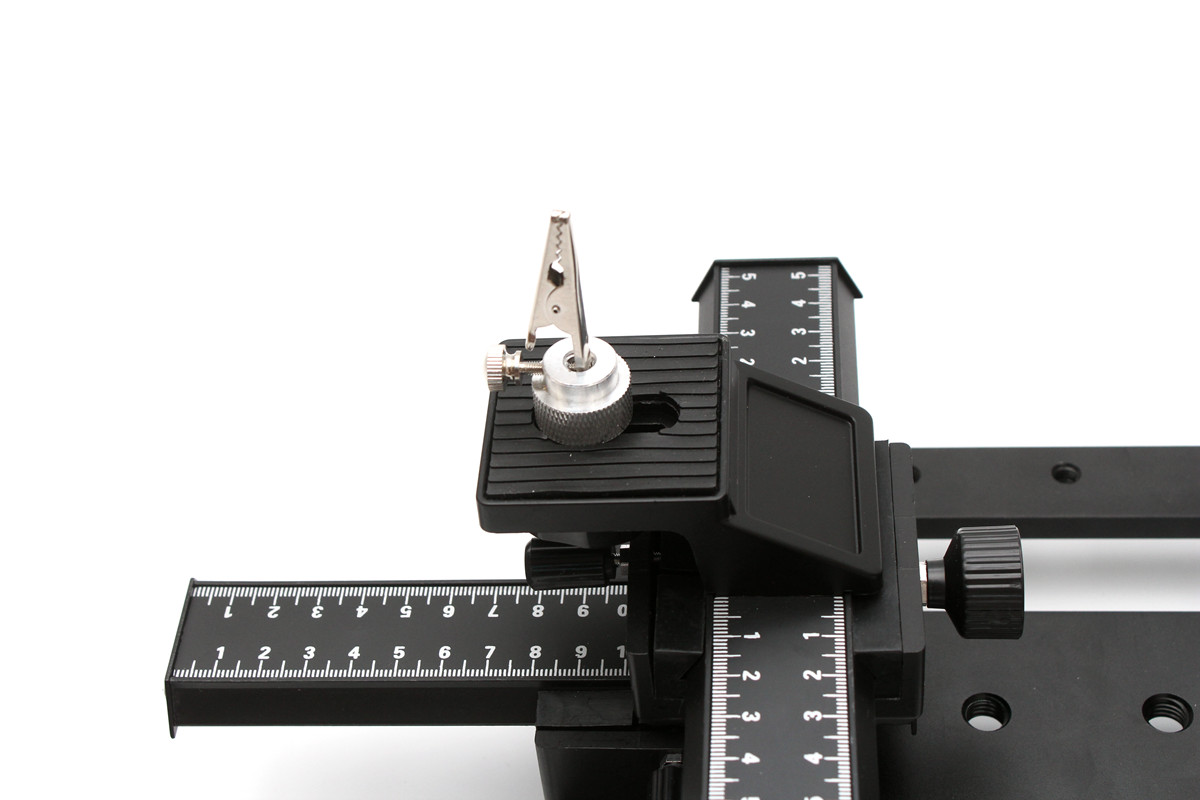 You can use 2 pieces of 50 mm screw to load the rail on the pillar.This setting can prevent the rail falling on the pillar.Also you can use clamp to fix the rail.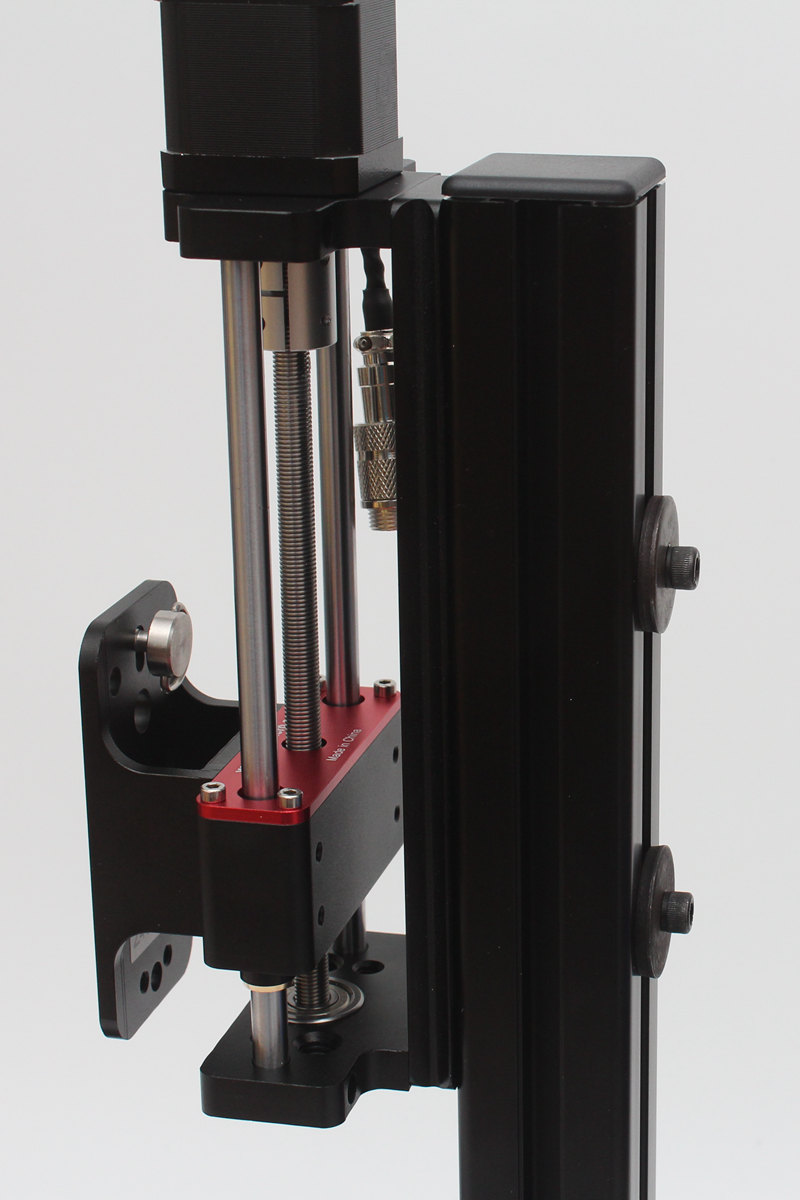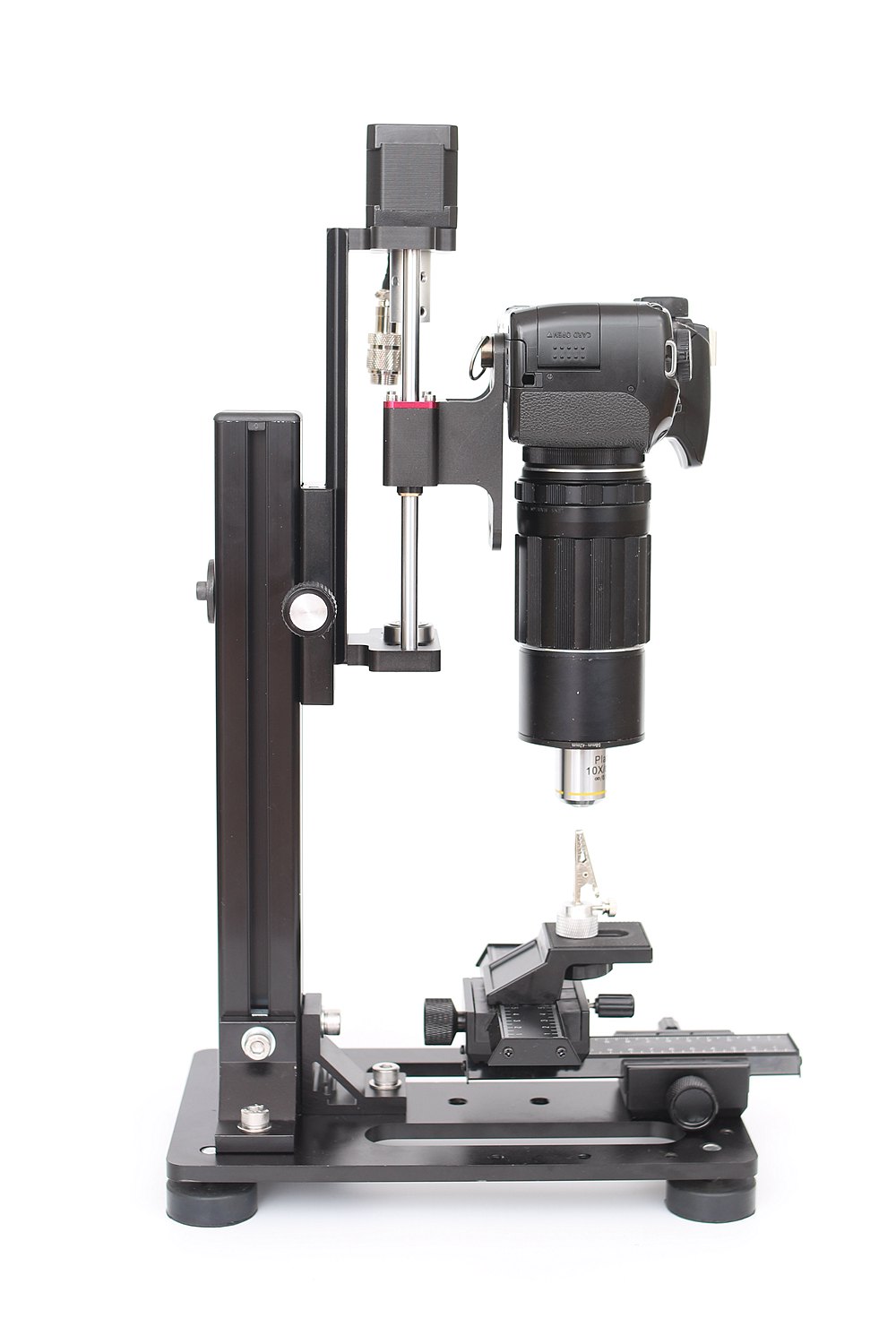 Convert the Vertical Stand to work in horizontal position
Remove the slider and one corner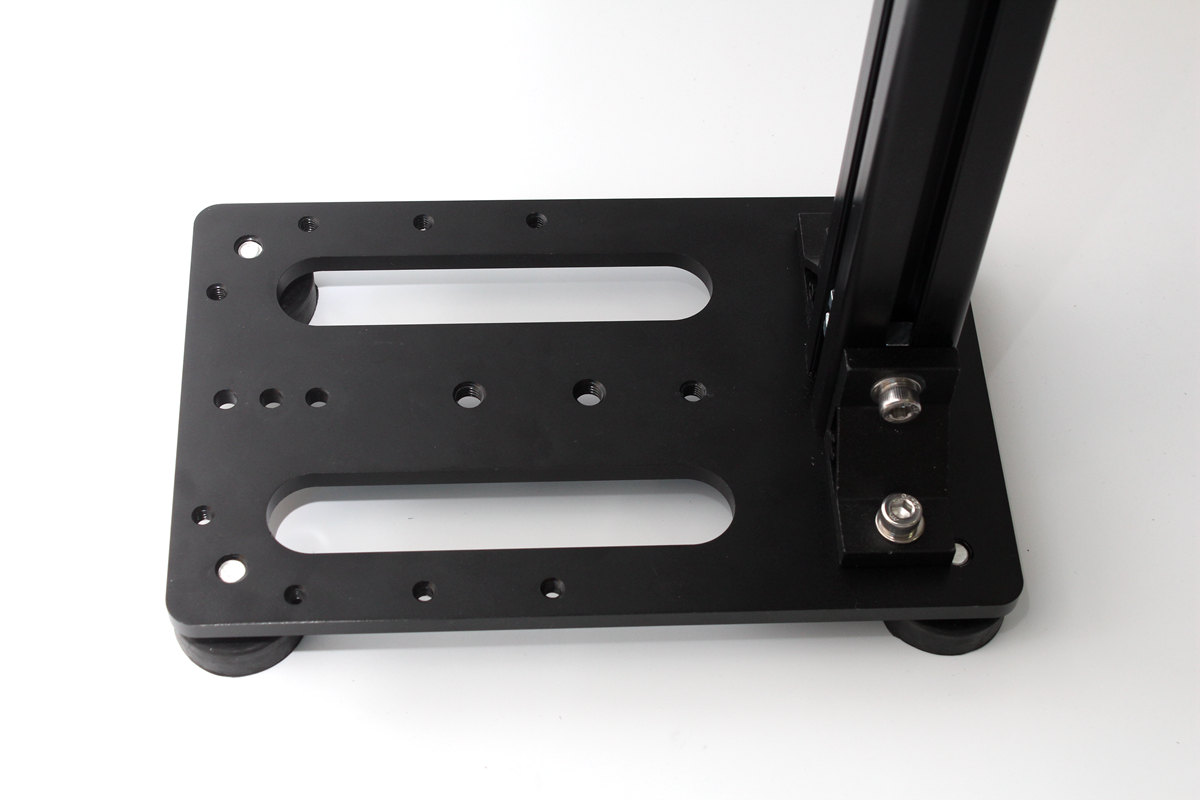 Install the 1/4 female to M8 male adapter with the thick washer.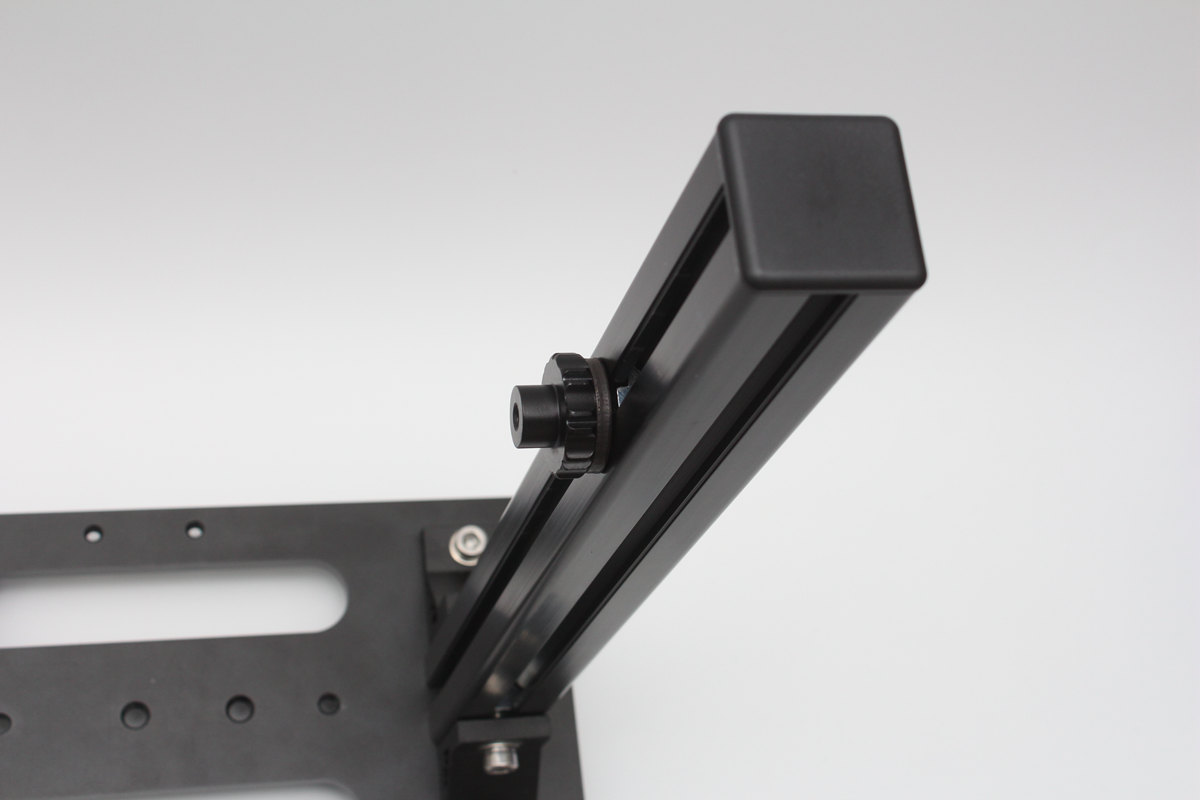 Loose the screws on the corner,and lay down the pillar.Install the clamp as the picture below.
Use the 17mm 1/4 inch screw to fix the nut.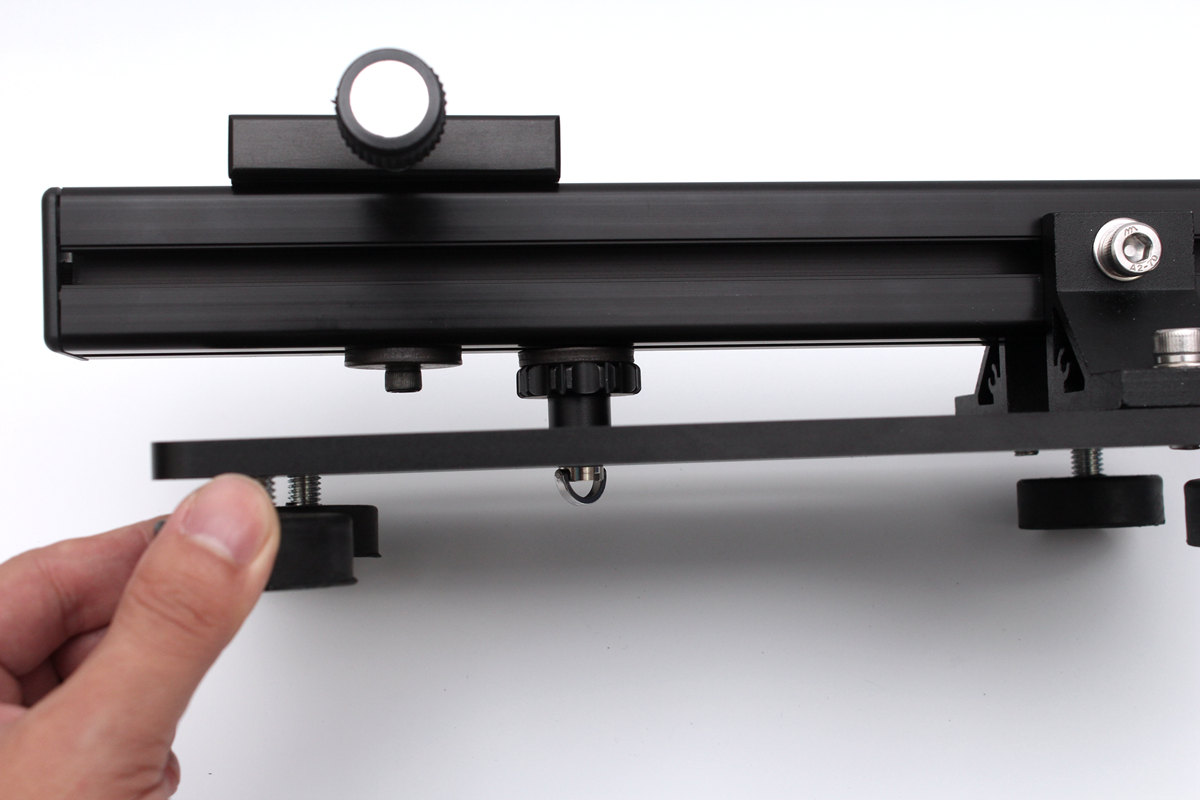 Fasten the nut and screws.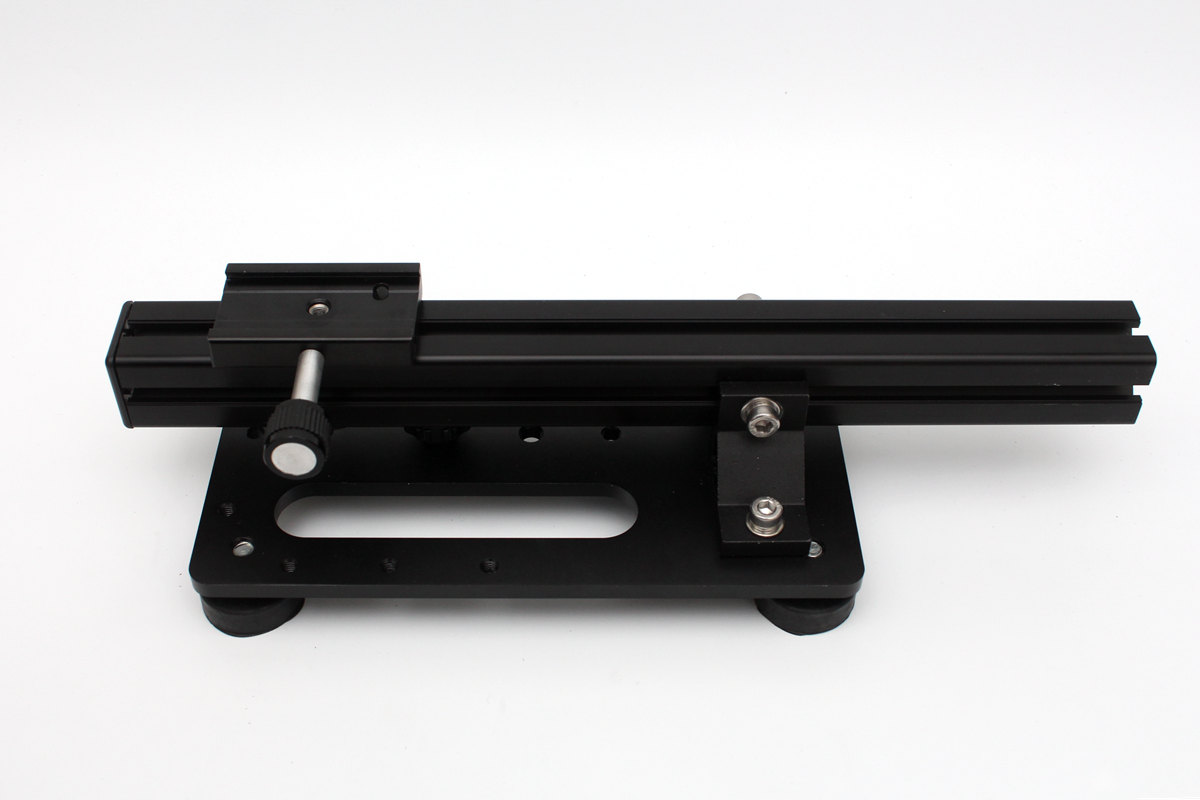 Install the V to H kit as below.
Install the plate on the end of the pillar.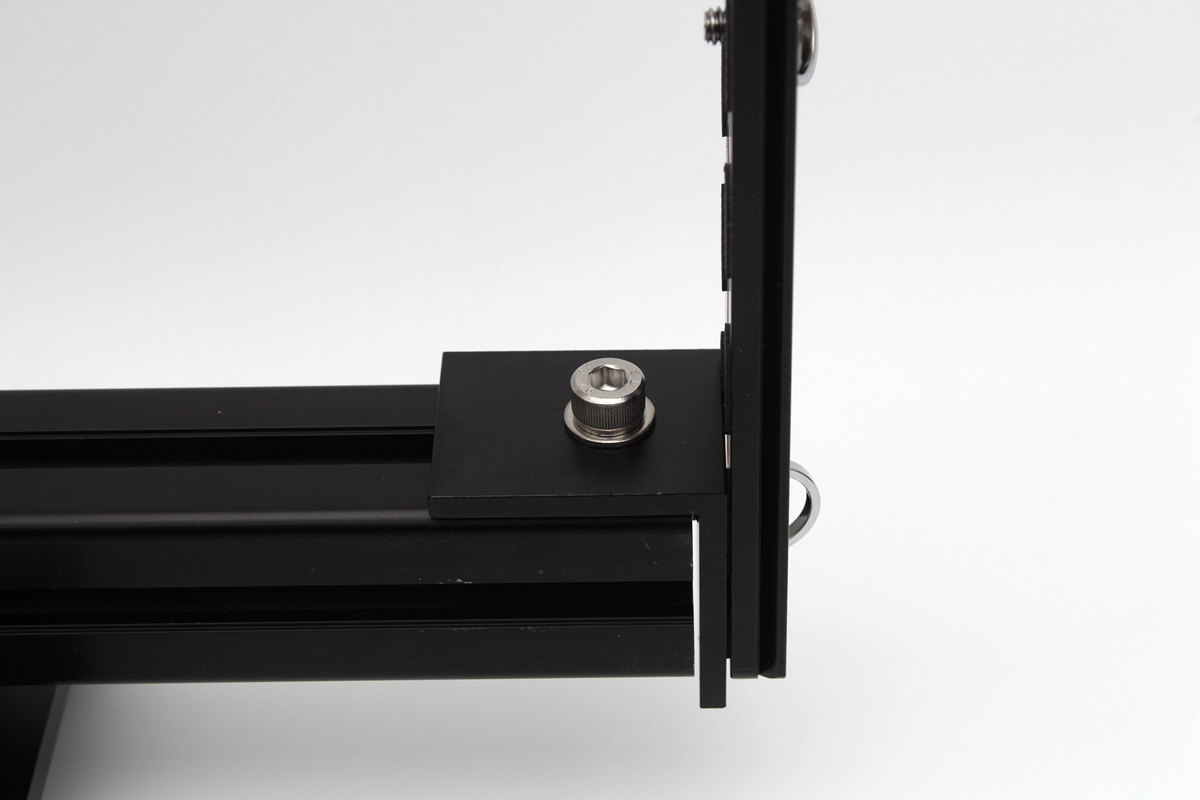 Install the slider as below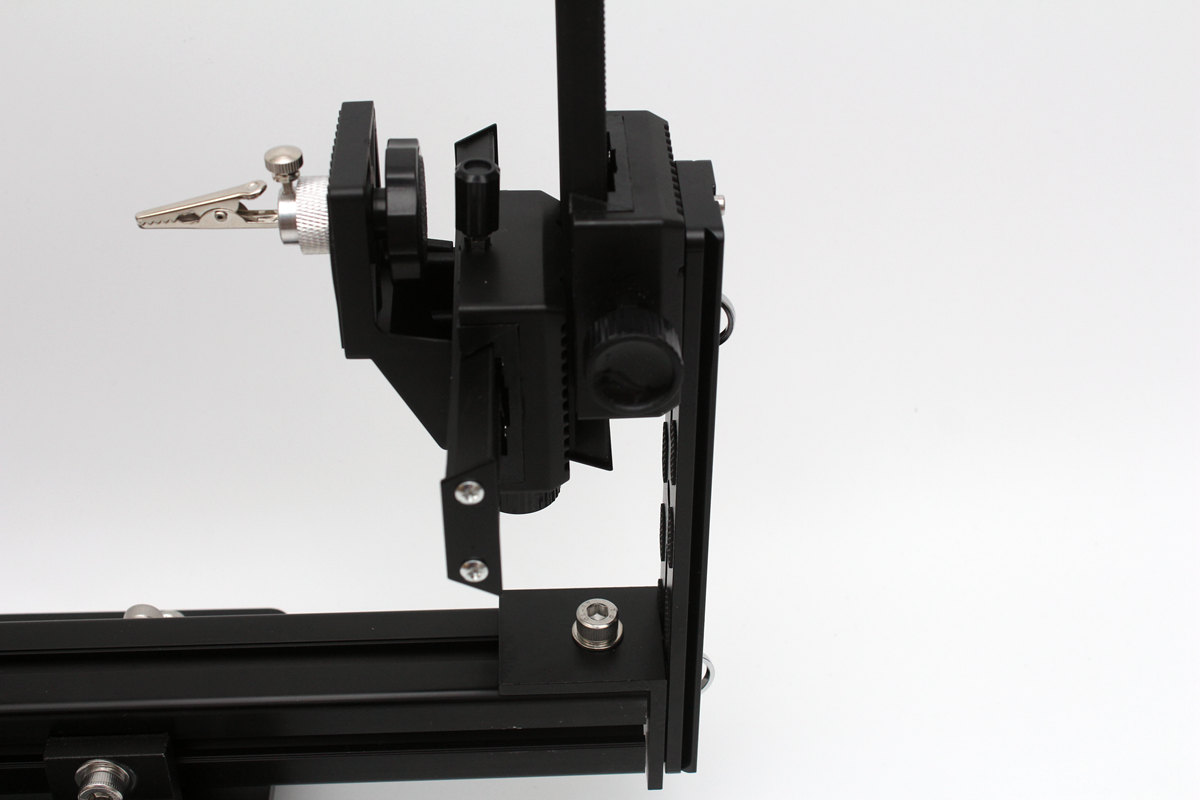 Finish!   (You can also set one more clamp on the pillar to make wider range for the rail movement)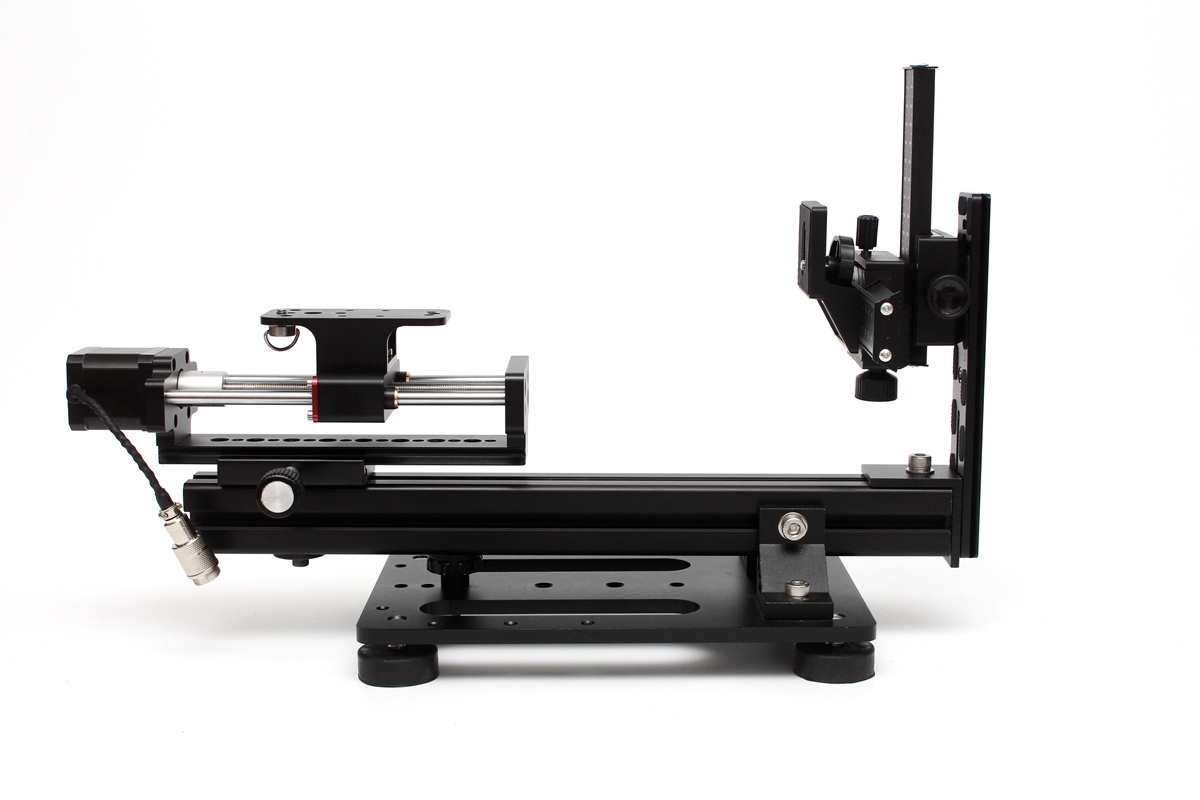 50X mitutoyo testing image on the stand with horizontal position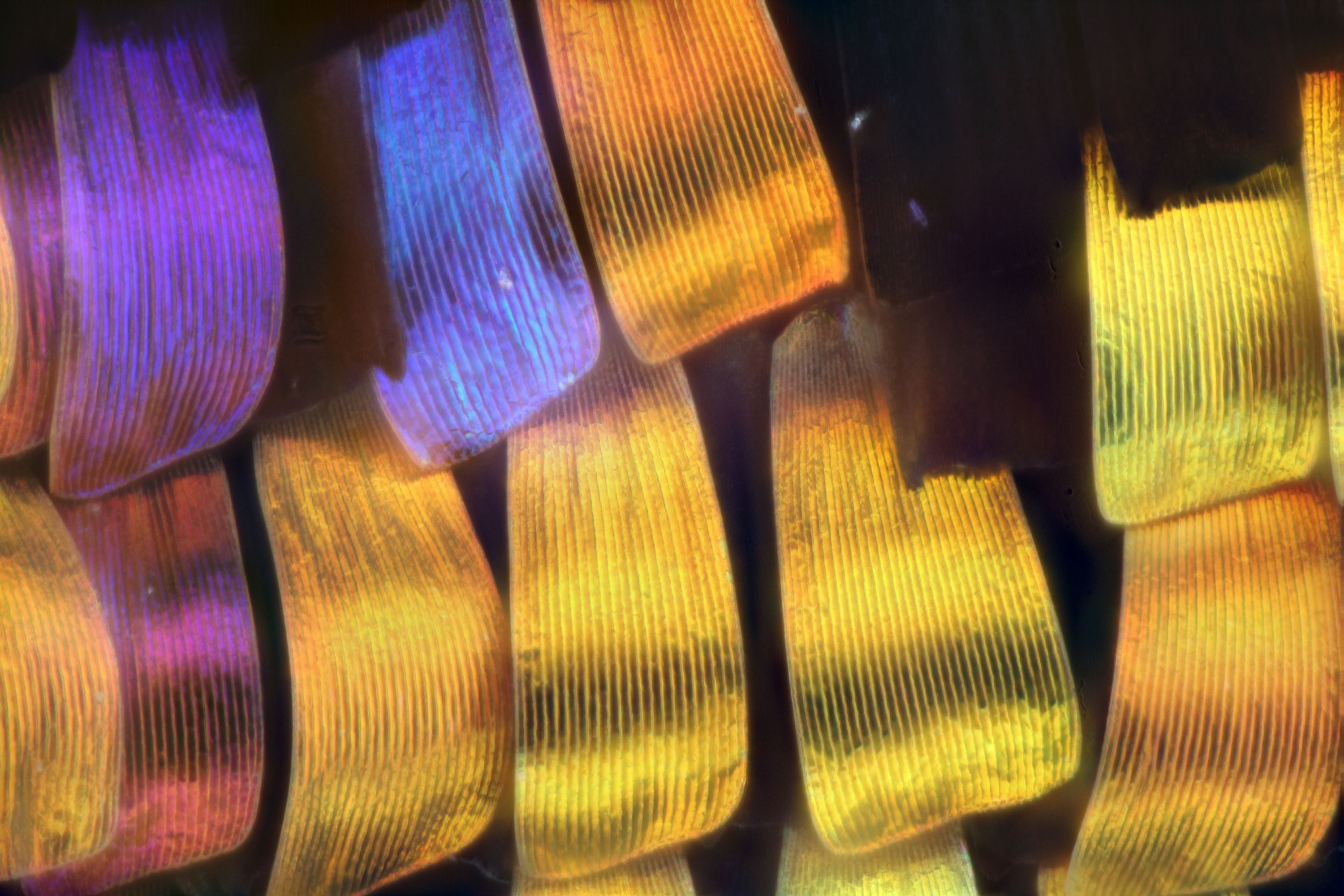 It's easy to grab and go!