Description
Ring support for lens,it contain an aluminum ring ,3 nylon screws,one 1/4 inch screw
Unique design on the WeMacro rail!
It can reduce vibration from mirror a lot,especially with continuous light in high magnification.
Inner diameter 104mm.
With Canon MP-E65(will need 2 piece of  quick release clamp without plate and 1 piece of 200mm quick release plate)  The vibration is amplified at the  front of the lens.So the support point is as far forward as possible.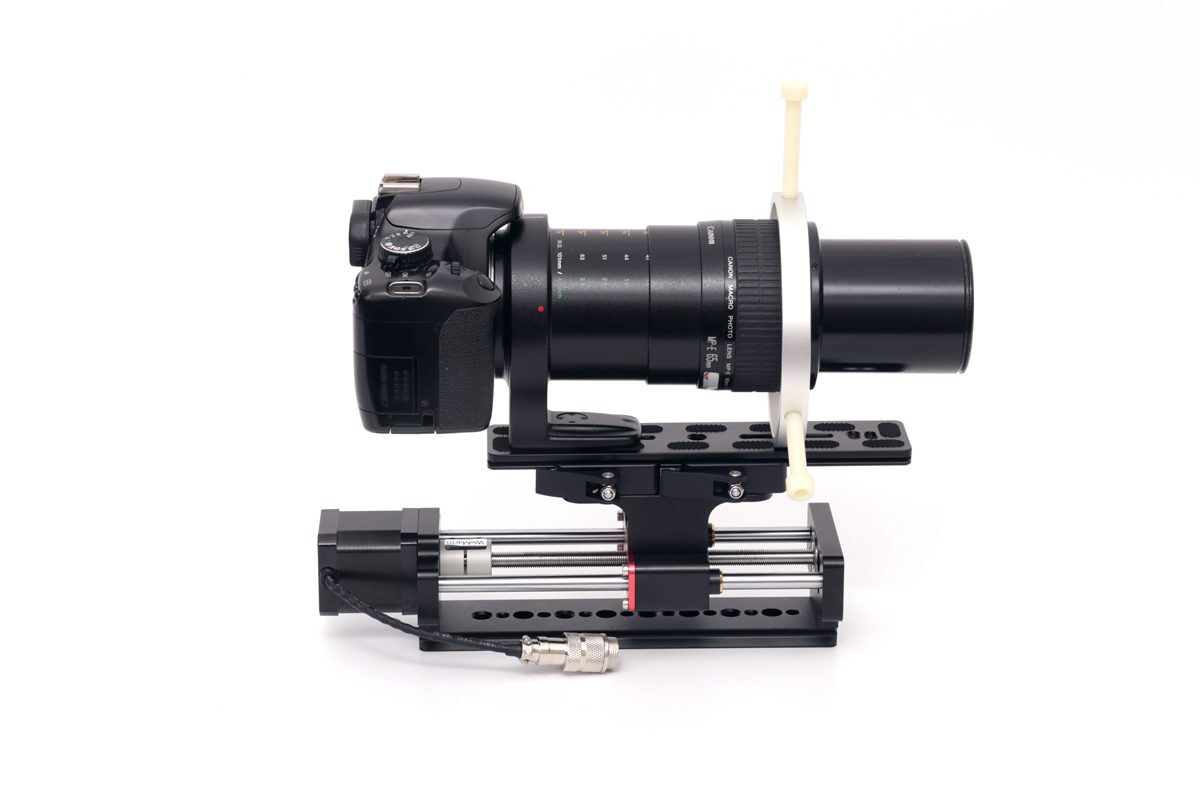 With Laowa 25mm 2.5X