Description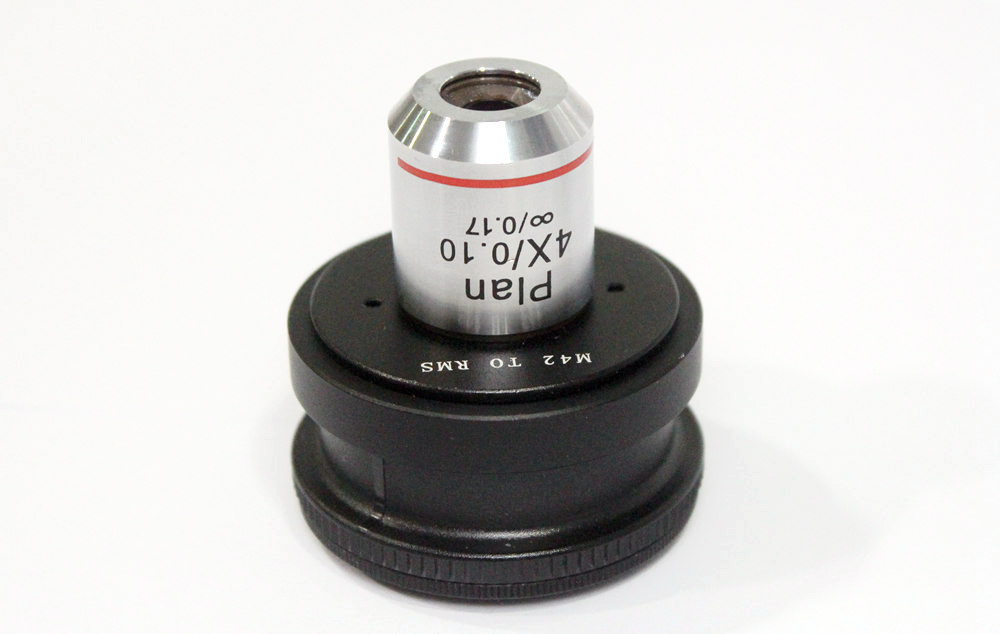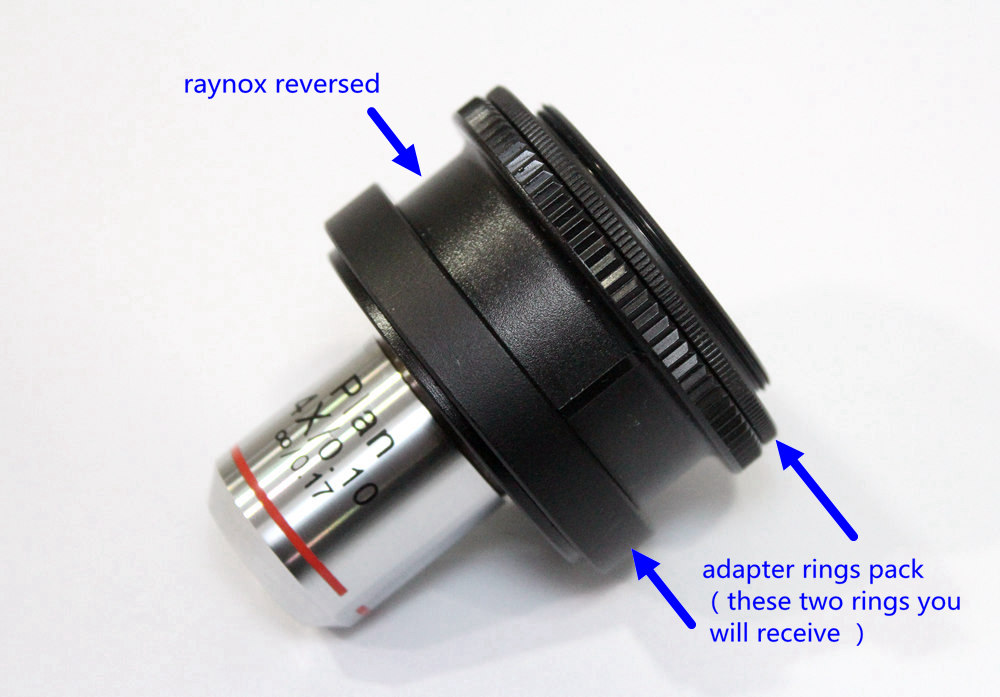 How to build a tubelens with raynox DCR 150 or 250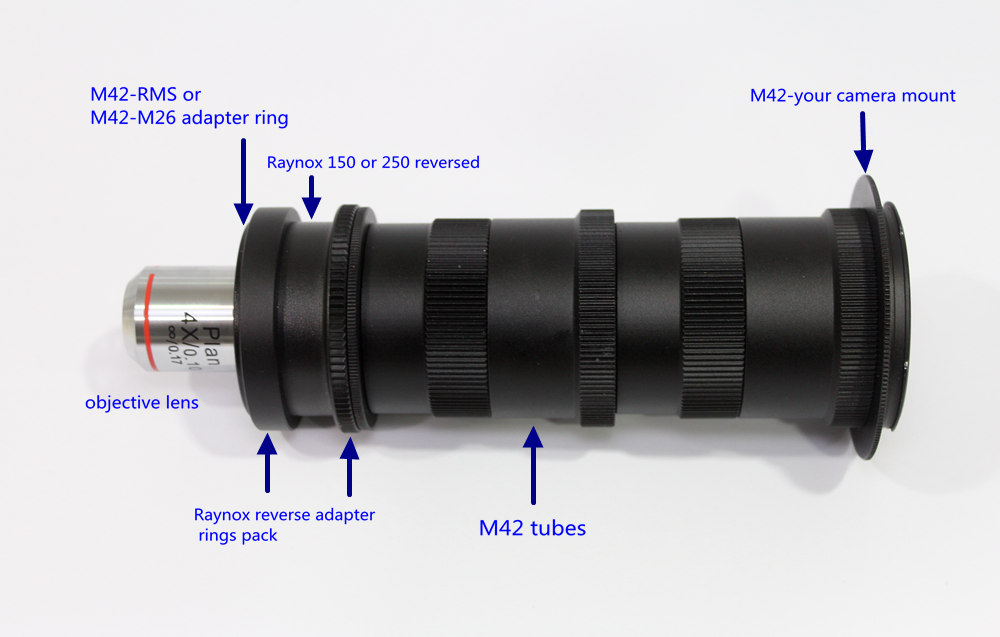 It will be better to put some black paper or some material can absorb internal reflection in M42 tube.
Please notice:this link only contain two adapter rings.The objective lens and M42 tube are not included.
There is a test about DCR150 reversed and normal setting comparison.The objective lens we use is Mitutoyo APO 5X with DCR150 with a APS-C camera.
Please download the file,zoom 100% compare the corner especially,and you will find REVERSED is BETTER than normal setting.