Description
Description
Link: Complete progress of installation
The link for installation video
This vertical stand mounts the rail to work in a vertical position. It can help while stacking sand, plant seed, etc.
If you need the stand to work in vertical and horizontal positions, choose the Vertical and Horizontal option on the product page.
The 4-way slider can help with adjusting the sample.
There are six (6) 1/4 inch threaded hole to install a magic arm or flash light.
The rail can be installed by using screws or the quick clamp.
The 4 rubber footpads can help reduce vibration from camera.
The base of the stand is 27 cm*17 cm, and minimizes the footprint on your desktop with improved stability. (Smaller than A4 paper!)
The pictures below show the stand. Note that the rail is not included.
The pillar itself is 42cm high.The quick release clamp is the version in the first picture of this page.Two clamps without plate in this package.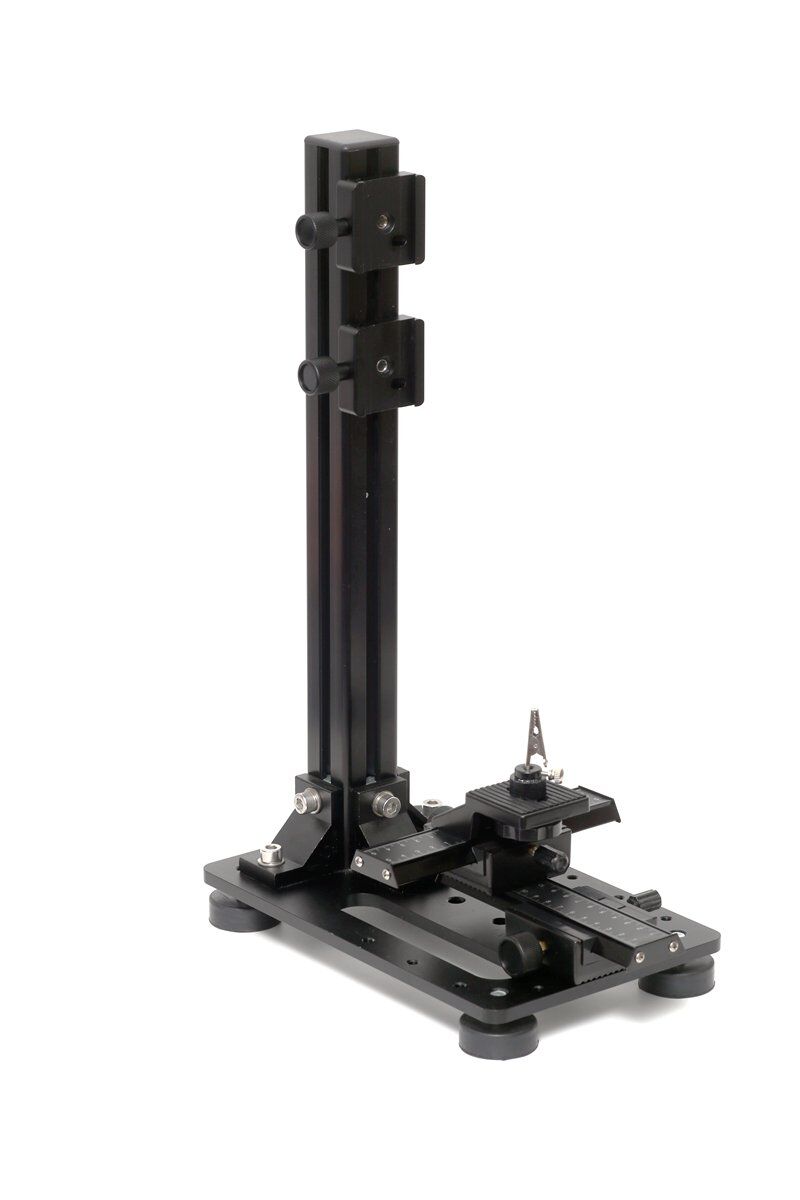 Notice:User can add a 1/4 inch screw or other type screw on the rail base to prevent unexpected falling.As the picture show.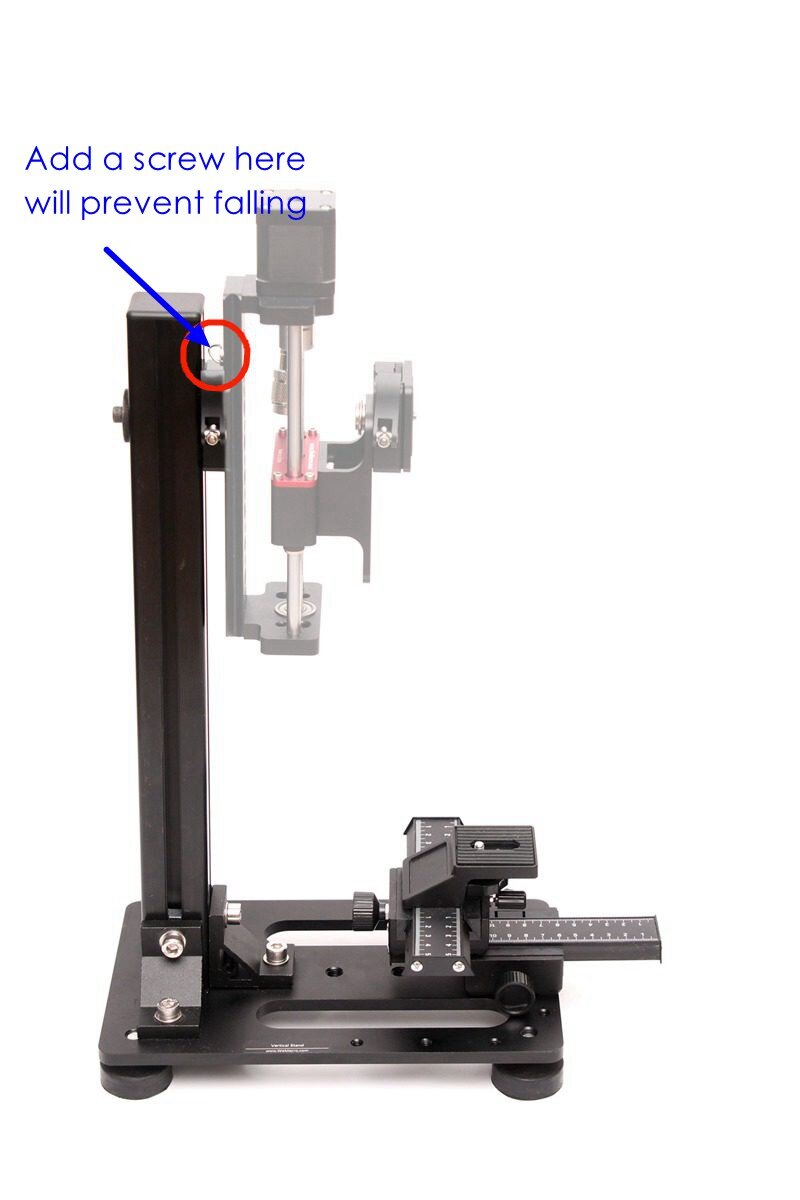 Work with magic arm(11 inch)The magic arms are not included in the package.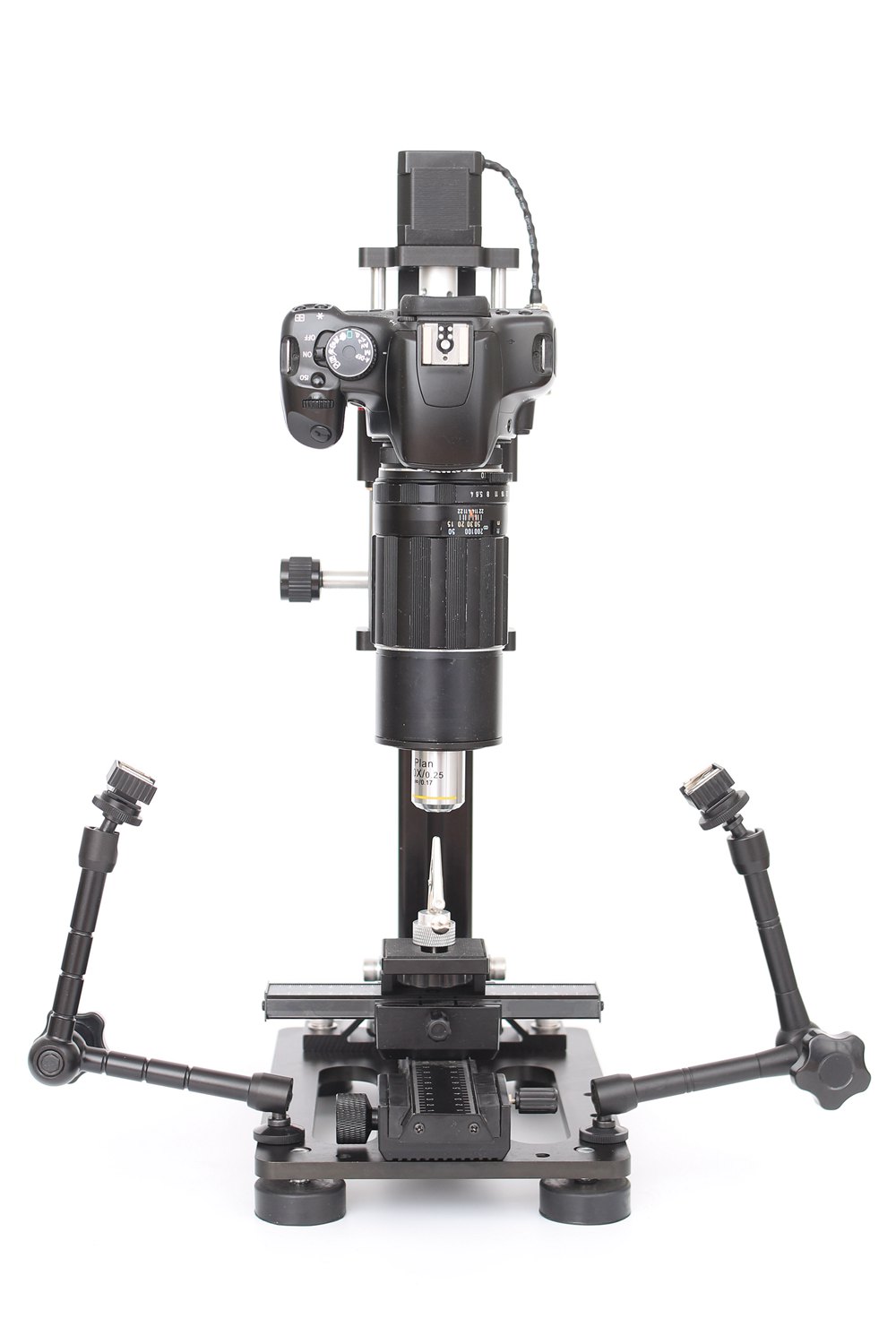 Dimension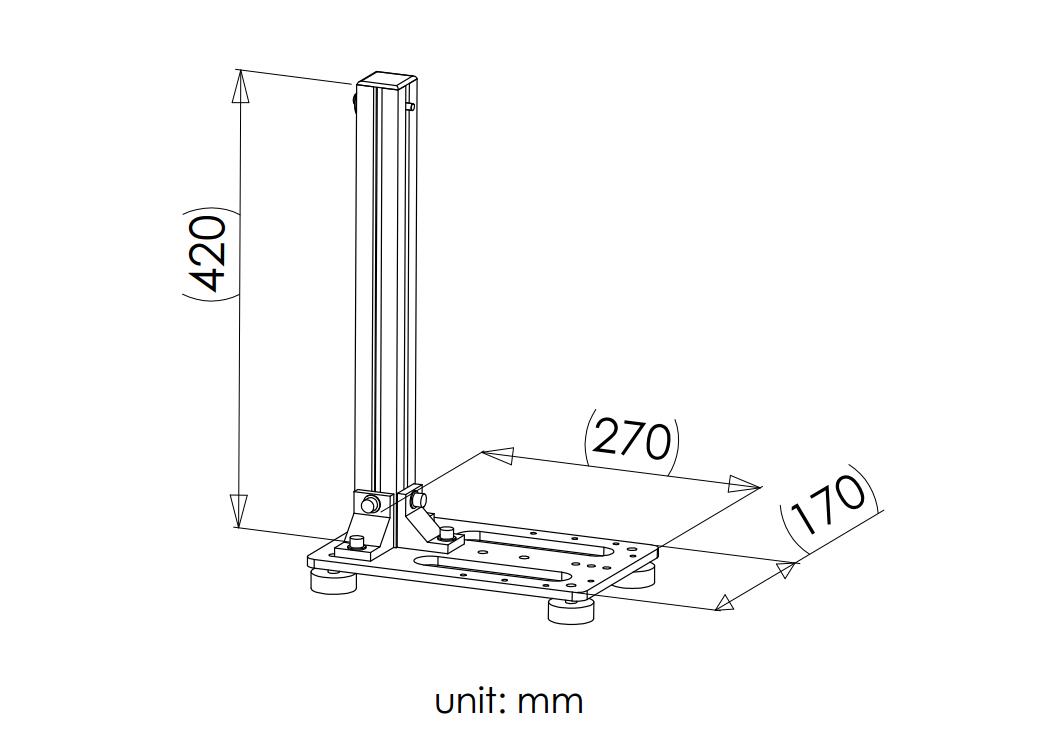 Please notice that  on the black pillar there are some small scratch.It's very hard to avoid in making.But the black color has lower reflection in shooting.
Demo in horizontal position.(The rail is not included.)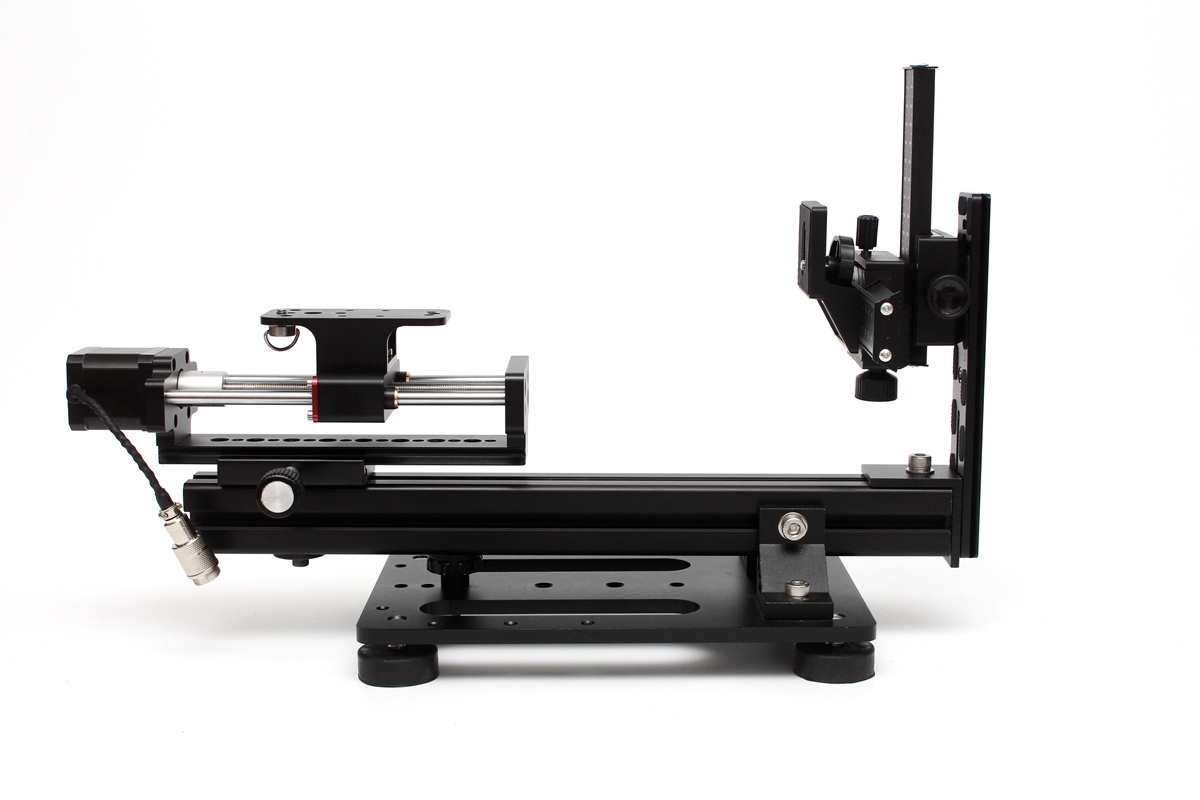 The main parts to upgrade the vertical stand to horizontal
200 mm  quick plate,L shape corner,1/4 inch screw,female 1/4 inch  to M8 adapter and nut in pillar.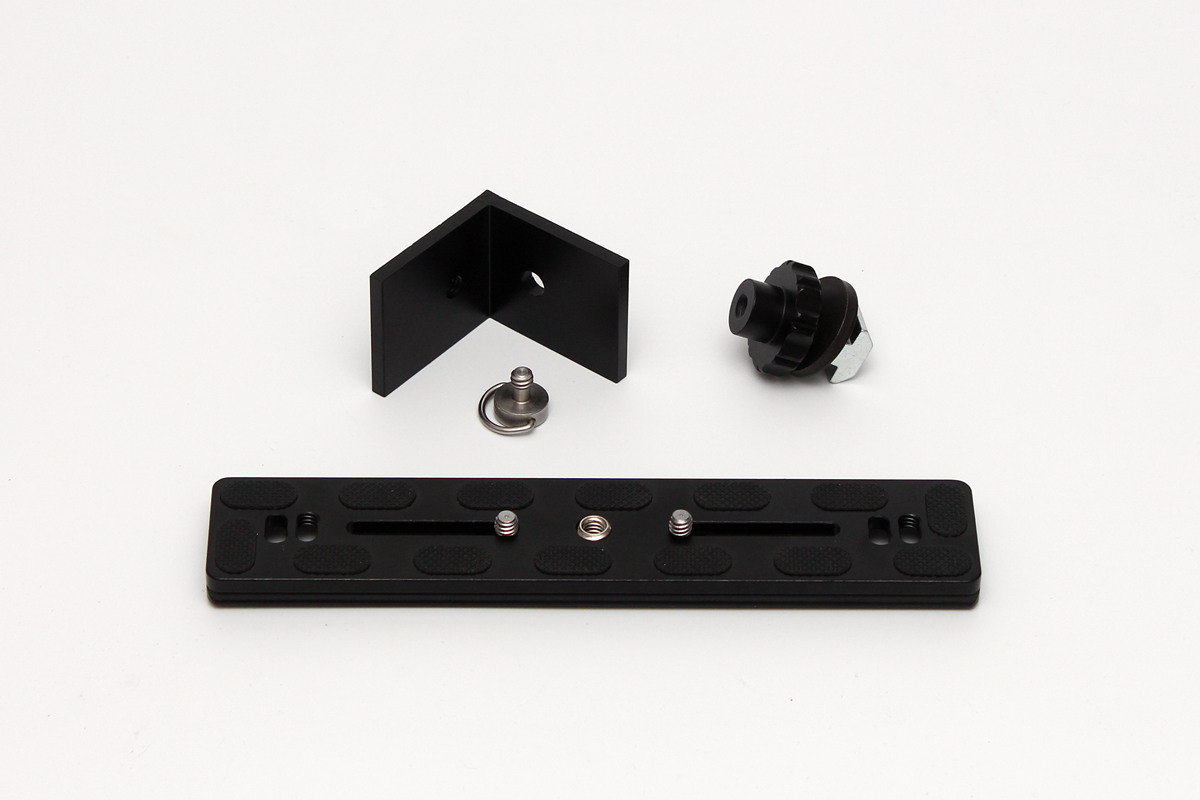 The quick release clamps on the pillar for now.2 clamps in the package.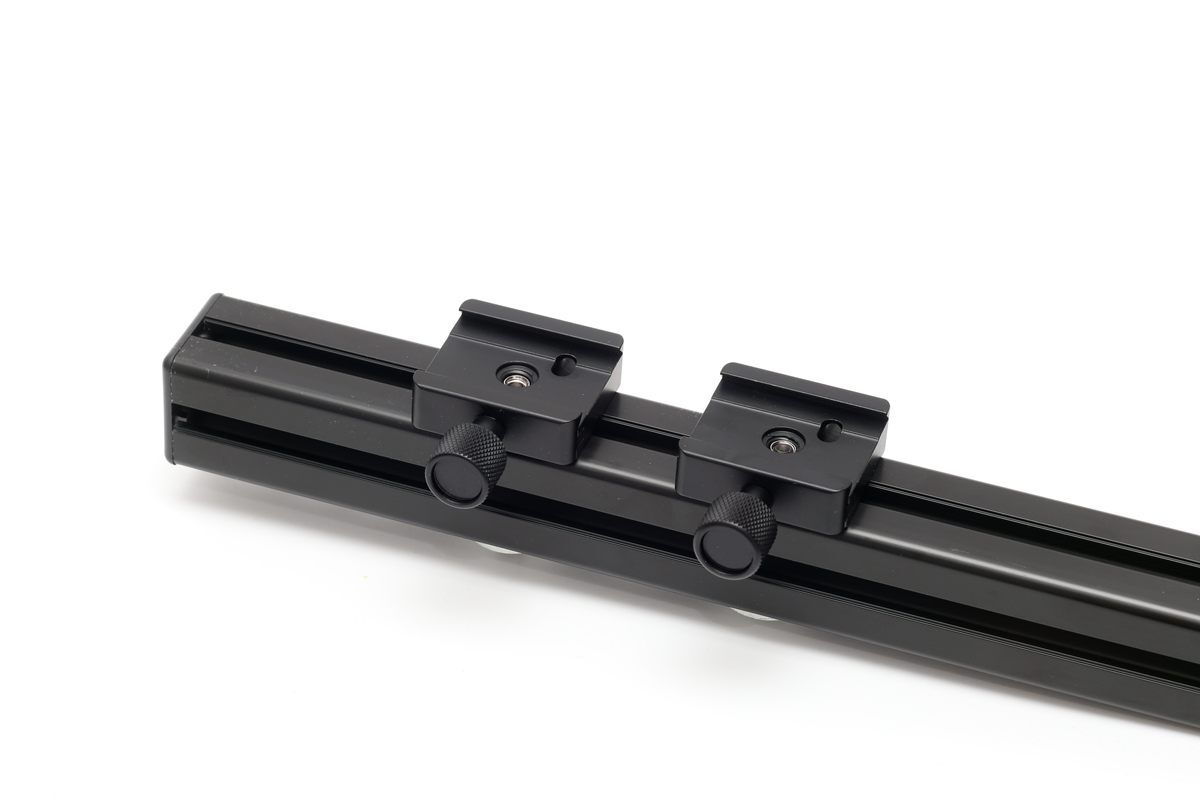 All parts in the package with the horizontal option.Pillar and base plate will be packed in foam material.Other parts will be packed in bubble bags.