Description
If you are not sure how to build a tube lens for microscope objective lens.We recommend this solution.
This package contain products as below
1, One piece of M42 to Canon EF adapter or M42 to Nikon AI adapter mount.
2, Three sets of M42 extension tube.Each set is about 5 cm long. If you need one more please visit  https://www.wemacro.com/?product=m42-extension-tube42mm-x-1-0
3, Raynox DCR 150 with reversed adapter(Brand new)
4, One piece of M42 to RMS  adapter or M42 to M26 .Please choose the thread type according to your objective lens.
5,One piece of  black velvet (about 15cm*25cm ,approximate)Cut and Stick or just put  the black velvet inside of the M42 tube.It  can reduce the internal light reflection a lot in the lens and improve the contrast of the picture.
6,The height of sony E mount is 26.6mm.
The objective lens in the picture below is not included.
For the best image quality,it is better to set the raynox lens  focus  infinite .
The focus  infinite distance from Raynox DCR 150 to camera sensor is 204 mm.The focus  infinite distance from Raynox DCR 250 to camera sensor is 118 mm.(approximate)
The best M42 extension tube length = Raynox  focus  infinite distance(such as 204 mm or 118 mm)  –  Flange_focal_distance 
Such as ,if your camara is Canon 5D2,and you use raynox DCR 150 reversed as tube lens, the best  length of the extension tube = 204 mm -44  mm=160 mm.
Raynox DCR 150 is in reversed position.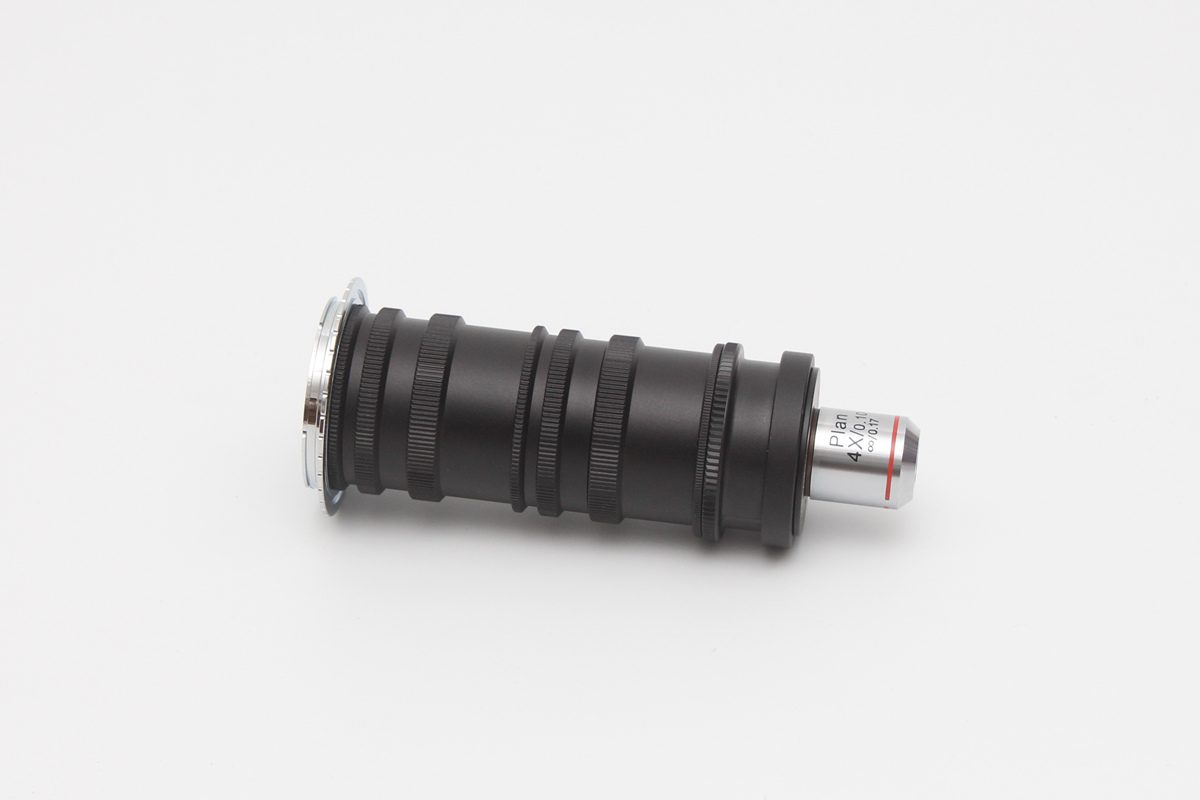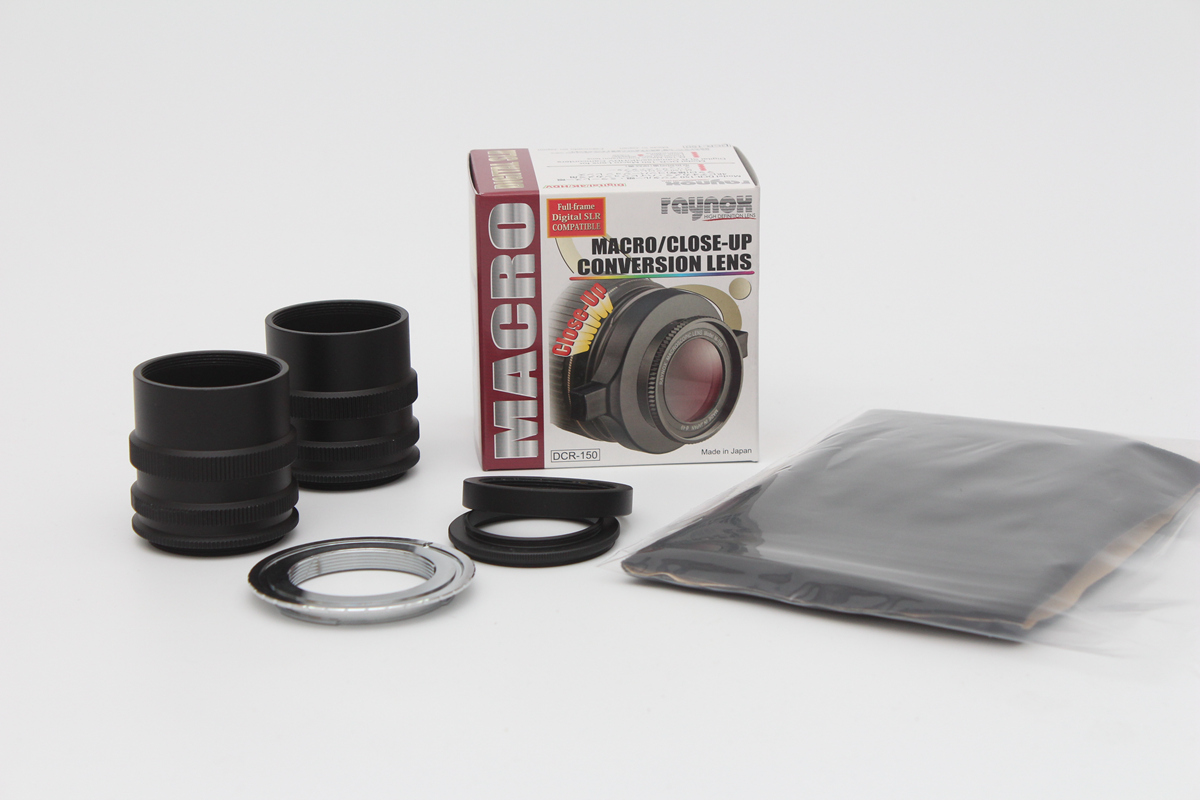 There is a test about DCR150 reversed and normal setting comparison.The objective lens we use is Mitutoyo APO 5X with DCR150 with a APS-C camera.
Please download the file,zoom 100% compare the corner especially,and you will find REVERSED is BETTER than normal setting.
Testing image 10X  with raynox 150 reversed,6micron step length ,31 pictures stacked.Resized only.By Canon 650D (click the picture for more details)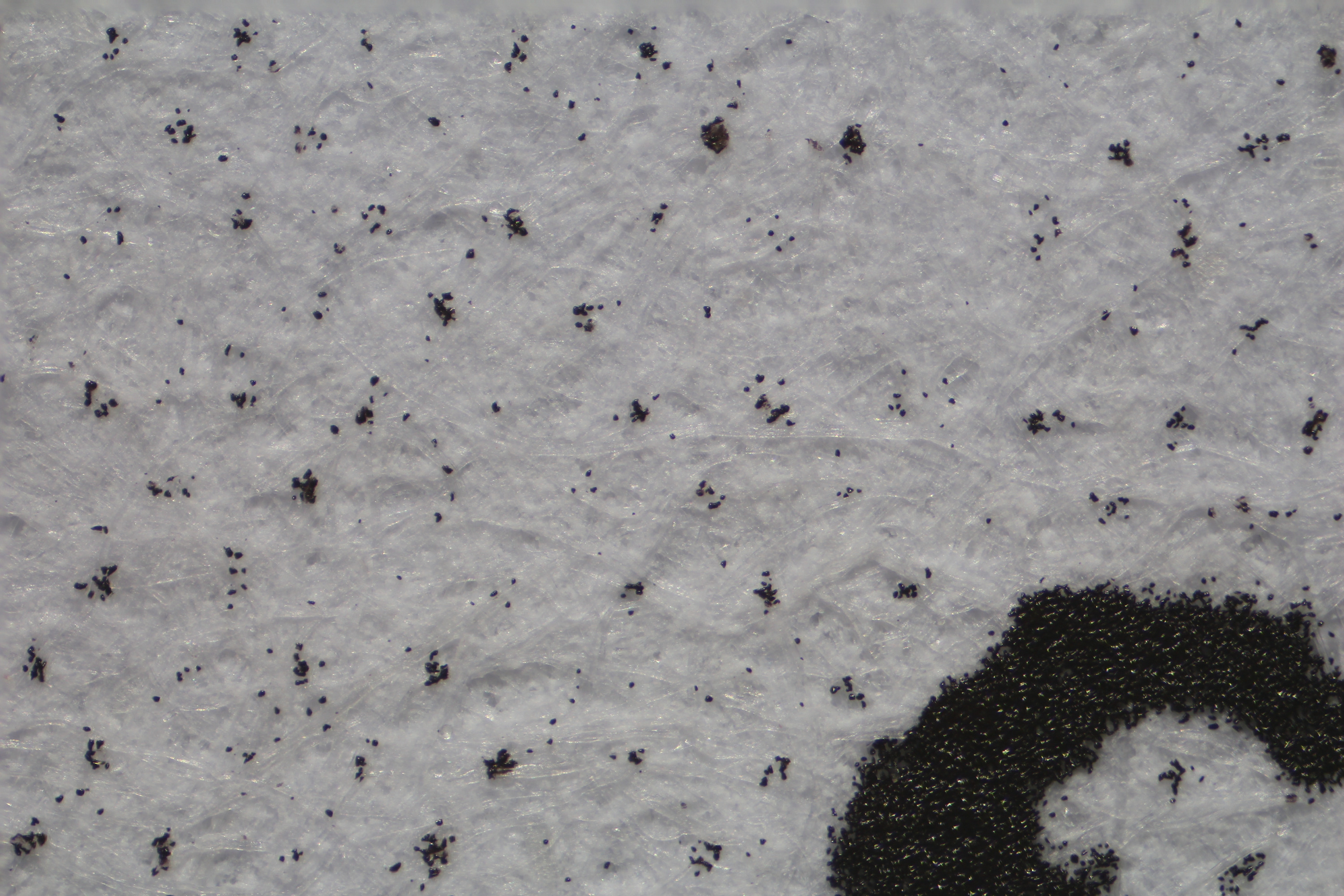 Testing image 4X  with raynox 150  stacked.Resized only.By Canon 650D(click the picture for more details)